Ten gruelling days await LifeCyclists who will be cycling almost 2,000 km across Vietnam, Laos and Cambodia. In Hanoi, the weather is very humid with temperatures varying from one extreme to another.
On the first day the brave 24-strong team rode 112 km from Hanoi to Mai Chau.
Despite all the preparations and bike repairs in Hanoi, one cyclist had to drop out due to a mechanical problem. Although it was not an injury, this was somewhat heart-breaking for the cyclist.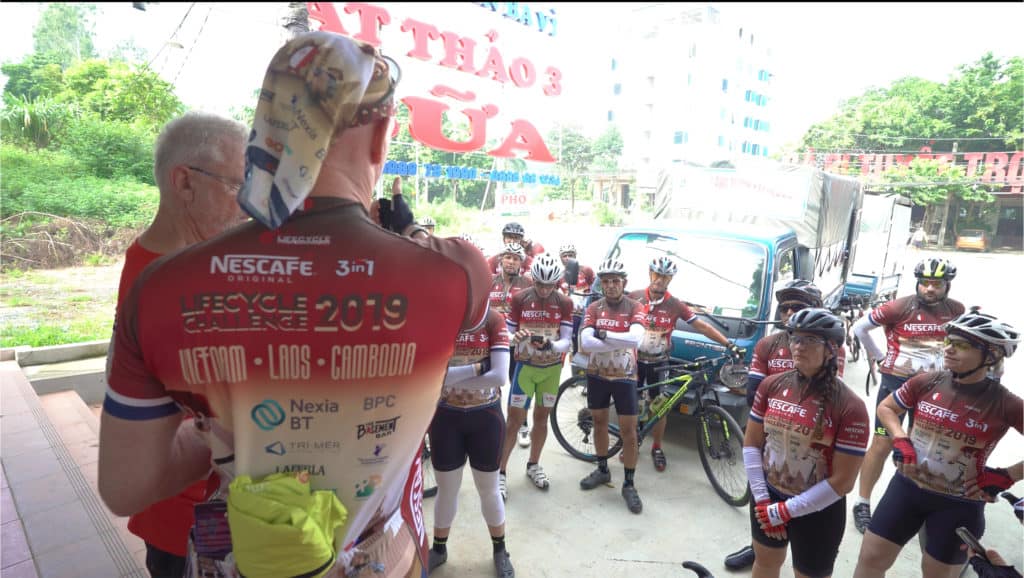 The rest of the cyclists headed out into the characteristically windy and hilly Vietnamese countryside with stunning scenery, which helped them to keep the pedals going. Later in the day, two other cyclists felt unwell.
"This was an uncomfortable reminder of how quickly things can go south, completely beyond the control of individuals who have worked relentlessly for months to complete this challenge. The weather joined in on the roller-coaster as it varied from torrential rainfall to blistering, humid heat within the hour," said LifeCycle Founder Alan Curry.
The first day of Nescafé 3in1 LifeCycle Challenge was meant to be a warm up ride. A hilly, but manageable 112 km introducing the cyclists to Vietnam. The reality turned out to be different and as always, the parallels between renal failure and the challenge continue to be drawn. If hills and weather are enough to take the bravest and most prepared by surprise, how must getting diagnosed with renal failure feel?
As they continue their journey, their hearts are out to renal patients and their families who need help.
LifeCycle (Malta) Foundation is Malta's only NGO that is actively raising funds to assist kidney patients and their families. The Foundation, with the financial assistance of their sponsor Nescafé 3in1, also supports specialised research study in kidney disease at the University of Malta and generates further awareness about organ transplants in Malta.
Donate by Revolut on 99329101; via sms: 5061 7370 = €2.33; 5061 8920 = €6.99; 5061 9229 = €11.65; or via a call to 5160 2020 = €10, 5170 2005 = €15; and 5180 2006 = €25. Bank details are Swift code VALLMTMT, IBAN number MT 18 VALL 22013000000014814521017, Bank name Bank of Valletta, Account number 14814521017.
For further updates and to donate towards LifeCycle Challenge 2019 on www.lifecyclefoundation.com or on Fb: https://www.facebook.com/LifeCycleChallenge/