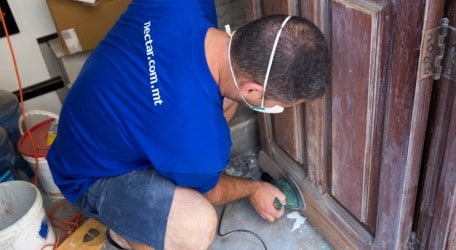 Nectar is continuing its support to Victim Support Malta (VSM) in the form of meaningful help on the NGO's various premises.
Nectar's partnership with VSM is now a permanent fixture in the company's extensive corporate social commitment as part of which employees are regularly encouraged to reach out and lend a helping hand to the disadvantaged communities.
Most recently, staff members spent a Saturday at VSM's offices in Ħamrun and helped to renovate and paint parts of the premises.
VSM provides support and assistance to victims of crime, such as thefts and burglaries, domestic violence, sexual assault, harassment, discrimination, and cybercrime. All the services offered by VSM, including emotional support and legal information, are free of charge and with respect to privacy and confidentiality. VSM can be reached on 2122 8333.
"Our work with Victim Support Malta has brought some semblance of normality to victims of crimes. This is a partnership we would like to continue so we can magnify the impact of the NGO's work," said Nectar General Manager Andrea Agius.
Established in 1991, Nectar has one of the largest sales forces in Malta with 50 sales personnel, representing over 50 renowned brands spread over six sales divisions. Its extensive portfolio of food, beverage and confectionery products is widely stocked in all leading supermarkets, hotels, restaurants, bars, canteens, groceries, pharmacies and health shops , apart from other outlets. In recent years, ISO certified Nectar won awards for equality, learning & development, performance orientation, technology and health & safety, and job satisfaction.