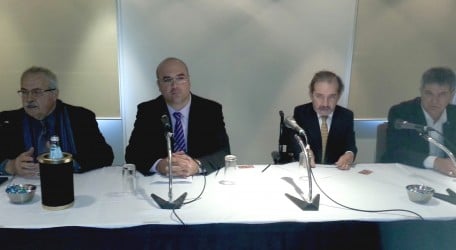 On the eve of Global Disability Week, the Malta Developers Association today announced it has started collaborating with the National Council Persons with Disability (KNPD) and from next month an MDA representative is to sit on the KNPD Test of Reasonableness Board when it considers MEPA applications on accessibility to give the developers' perspective.
MDA President Michael Falzon spoke on the possibility of building lifetime homes, a concept that exists in many countries, the UK in particular, so that when the need arises for access by wheelchairs or in other mobility areas, the house can be adapted with minor alterations since the investment would have been made initially.
The MDA is co-operating with KNPD adviser Perit Joseph Spiteri on the idea of lifetime homes and Mr Falzon augured that a study be carried out in the near future to examine the possibility of adapting what is done abroad in a local context, encouraging developers to invest in lifetime housing, which would have a greater intrinsic value.
According to MDA Vice-President Sandro Chetcuti, greater efforts have been made by developers to understand the mobility challenges of people with disability and better lines of communications have been established between the two bodies. The MDA's members are going to work to ensure their projects are in line with the law, including areas of accessibility.
KNPD Chairman Joe Camilleri affirmed that in no way was the KNPD going to give up on its principles of seeking accessibility for the disabled. These are principles that were being lived, but the two sides were working closely together on common points of mutual advantage. He thanked Perit Spiteri for acting in a voluntary capacity to bring the two bodies closer together.
Mr Camilleri, who also chairs the Test of Reasonableness Board, welcomed the possibility of building lifetime homes, since there was certainly a demand, and the need for housing that was well planned in terms of accessibility right from the drawing board since this would anticipate changes and contain costs.
Perit Spiteri affirmed that accessibility was everyone's responsibility and welcomed the lifetime homes initiative, considering the country's demographics with an aging population.