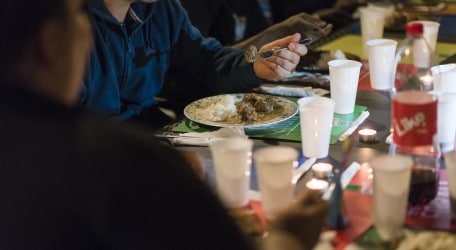 Chef Manuel Aquilina cooks up a feast for the residents at the YMCA
As part of Knorr's Corporate Social Responsibility, residents at YMCA, a basic shelter service which offers nourishment to its clients and works on instilling in them a sense of hope for the future, were treated to a mouthwatering dinner cooked by Chef Manuel Aquilina.
Kylie Muscat, Head of Home said, "We are really grateful that Knorr has managed to give us this opportunity for the residents. The residents here often find themselves in problematic situations and it is nice for them to have a nice meal together and were really grateful for this. On top of that the meal was simply delicious."
"There are so many people at a disadvantage in our community that we felt the need to come up with an initiative to help out. Seeing the resident's faces when they were served a scrumptious three course meal was simply priceless," said Natalie Avallone, Brand Manager at M&Z (Marketing) Ltd, importers of Knorr in Malta.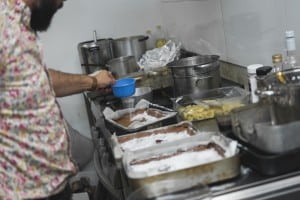 The residents were treated to a three course meal including a minestrone soup with tortellini, mini meatballs in a creamy thyme gravy and chocolate brownies. Chef Manuel also chatted to staff and residents about healthy eating and gave them advice on how to cater for a large number of people with affordable ingredients.
YMCA supports the positive development of youths as a preventive measure, as well as intervenes by offering a spectrum of social work services to individuals who are underprivileged or socially disadvantaged. The specialisation in this regard is support, assistance and rehabilitation of the homeless. YMCA addresses the needs of various client groups, ranging from troubled families, victims of domestic violence, homeless individuals, people living in substandard accommodation.