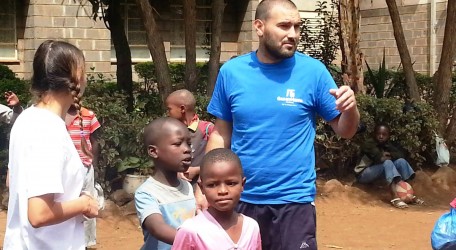 James Borg Cumbo, an employee at GasanMamo has recently joined a group of volunteers from Karibu Malta on their mission to build two classrooms at the Daughters of the Sacred Heart in Ruiru, Kenya.
"When we arrived on site and found that the foundation for the extension was not ready yet and that the authorities did not want us to be part of the building process we were devestated," said James. "We did not let that dampen our mood and we persisted in helping out the children and the nuns just the same. We managed to  refurbish the existing part of the school by whitewashing the walls and fixing some of the wooden tables. We also had a lot of time on hand to teach and carry out fun acitivies with the children in the area. The whole experience was simply amazing."
Karibu Malta is a young organisation with the main aim of carrying out various activities throughout the year raising funds to implement work with the less fortunate. Further information on the organisation can be obtained by visiting their Facebook page on www.facebook.com/KaribuMalta.