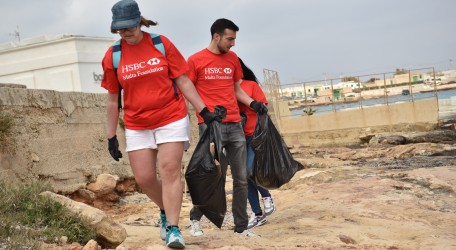 For six continuous years, HSBC team members have swapped their desks for a full day of voluntary work at a cause closer to their heart, as part of the Volunteer Day Leave initiative of HSBC Bank Malta.
The programme,which began in 2011,enables employees to carry out a voluntary activity of their choice and get paid for it. Many have helped at places such as Palazzo Falson, Notarial Archives, Heritage Malta sites, the Wied Għollieqa Project, to count a few.
In 2016, HSBC team members chipped in with over 2,056 hours (257 days). In contrast, the total number of voluntary days was 97 at the end of 2014.
And it is not just the hours that make the Bank's initiative special but the sense of community it fosters that the volunteers prize the most. Roberta Grima, whose colleagues from the St Paul's Bay and Bugibba branches recently volunteered at St Paul's public library, recalled how an approach for help by the library turned into a lifelong memory.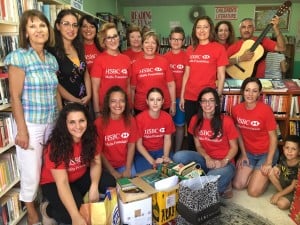 "We were approached for a donation to the local area library and turns out that the library was in desperate need of books so colleagues from St Paul's Bay and Bugibba branches started collecting used books from customers and colleagues. When we had enough books, we invited all the school children to call at the library where colleagues organised a sing along session," said Roberta Grima.
"Since not all the team members had a flair for signing, some field and labelled books, while others cleaned shelves even as others entertained the children. Seeing the children participate and develop a love for books was well worth all the work involved," she added.
New projects for 2017 include the option to lend a helping hand at Il-Majjistral Nature & History Park, Casa Rocca Piccola, Malta Aviation Museum, St John's Co-Cathedral, Oasi Foundation (Gozo), and select sites of Din l-Art Ħelwa and Heritage Malta. These are in addition to the choice of Argotti Gardens, Notarial Archives, and Fondazzjoni Wirt Artna projects.
"HSBC Volunteer Leave Day represents a shift in the mindset of how we ought to run our business. It places the emphasis back on to serving the community we live in and how well we tend to them," said HSBC Malta CEO Andrew Beane.