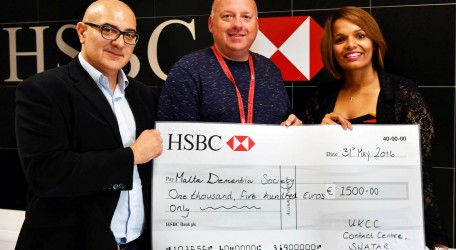 Hundreds of HSBC UK Contact Centre Malta (HBEU) employees indulged their sweet tooth for a great cause, as the island's largest contact centre hosted a bake sale in support of the Malta Dementia Society.
One hundred percent of the proceeds will go to the NGO, which works for persons with dementia, their carers, families and friends. The total amount raised was €1,500.
The Malta Dementia Society was set up on 21 September 2004, being World Alzheimer's Day. The society is now affiliated to   Alzheimer's Disease International, the global umbrella organisation of Alzheimer associations and to Alzheimer Europe, which represents European Alzheimer associations at EU level.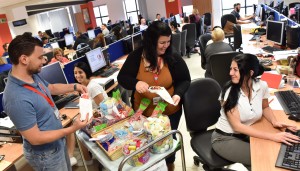 HBEU is also gearing up to organise a walk for the benefit of the Malta Dementia Society in September 2016. The event is aligned with the contact centre in the UK, which supports Alzheimer's Society UK. The walk will also celebrate a decade in business in Malta for HBEU, which first opened its doors in 2006.
Exciting opportunities exist to join the Contact Centre and be part of a great team. For more information visit www.hsbc.com.mt/careers. An age neutral CV can be forwarded to [email protected]