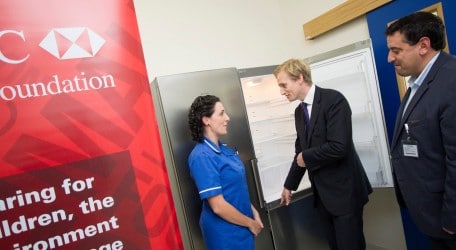 HSBC Bank Malta is standing with parents whose children are currently fighting cancer at the state oncology centre.
Through the HSBC Malta Foundation, the Bank has donated a number of items to the children ward at the new Sir Anthony Mamo Oncology Centre, popularly and affectionately known as the 'Rainbow Ward' due to its colourful installations and artsy walls that aim to lift the spirits of the young patients.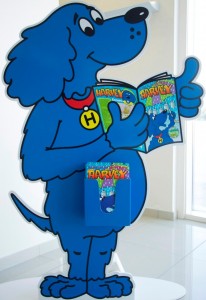 Donated items include a new standalone refrigerator and a new standalone freezer unit, to be used in the kitchen area of the ward for patients and their parents.
Separately, the HSBC Water Programme – Catch the Drop campaign donated 5,000 Harvey the Lifestyle Dog colouring books and four life-sized Harvey stands. The colouring books contain water conservation messages. Earlier, the campaign had distributed 1,500 stickers to be affixed next to water taps at the Mater Dei Hospital with illustrations that inspire users to save water.