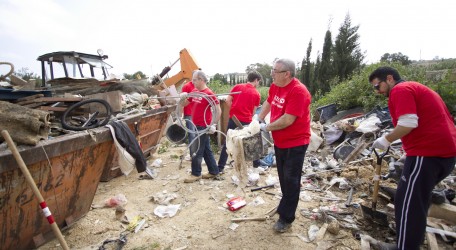 From caring for disadvantaged children to protecting the environment and preserving Malta's heritage, HSBC Malta staff continue to demonstrate extraordinary commitment to improving the wellbeing of society at large.
In Birżebbuġa, branch staff carried out cleaning works at The Enrichetta Centre, a family resource centre, while in Gozo more HSBC employees organised a cleanup on the hill facing Ta' Pinu Sanctuary, which is home to 14 statues representing the Via Crucis and is an attraction for both Maltese and tourists. Seven volunteers then cleaned the Fra Diegu Home's summer residence in Xemxija in order for the Franciscan Sisters of the Sacred Heart to move children there for the summer months.
In Marsaxlokk, a team of volunteers successfully organised a dog walk in support of Island Sanctuary which cares for abandoned dogs. Also in Marsaxlokk, another 27 staff carried out yearly maintenance at Xrobb l-Għagin Nature Park.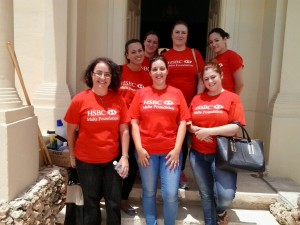 In Marsascala, staff from the five community support teams of HSBC sweated it out at Dar Frate Jacoba, a home for disadvantaged children, and cleared out onsite rubble, pruned the gardens, and cooked traditional delicacies in the kitchen. This was followed by another batch of volunteers spending time at Dar Frate Jacoba and producing 50 cloth bags, which were later used to raise funds.
Meanwhile, a donation of tins of preserves was made to the Sisters of Mother Theresa in Cospicua and another community support activity will soon follow there involving resident children.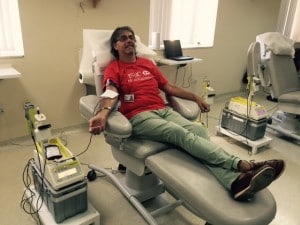 In a separate blood donation drive, HSBC volunteers donated a total of 15 blood bags to mark the 15th anniversary of the Bank in Malta. As 2015 is also the 150th anniversary year of the HSBC Group, the volunteer teams are aiming to collect 150 bags of blood by the end of the year.
HSBC Malta Head of Corporate Sustainability Josef Camilleri said: "While society's expectations of HSBC are constantly evolving in line with the diversification of business and customer lifestyles, we strive to make long term social investments and form partnerships rather than simply making donations. HSBC takes pride in staff who contribute to the charities and causes that they feel passionate about."