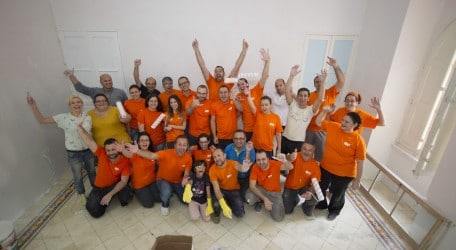 GO employees recently completed the refurbishment of the play room and therapy rooms at the premises of Kids in Development (K.I.Ds), a residential programme run by Richmond Foundation, for children who have been severely affected by early trauma or serious disruption in their lives. The initiative was organized by the GO Cares team who manage the GO Cares Employee Fund which is financed by employees' donations.
Stephania Dimech Sant, Chief Executive Officer at Richmond Foundation, said, "The experiences which the children we care for have gone through result in serious attachment disorders which affect relationship forming. Our objective is to give every child a safe, nurturing and stimulating environment to deal with their past traumas and to work towards a positive permanent solution to their situation. The costs of care are very high and this means that we rarely have the funds for much needed upgrades to the physical environment, so the support of GO employees is very much appreciated."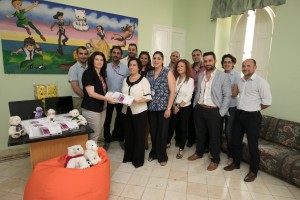 Following the completion of the refurbishment works, GO Cares committee members and a small representation of employees who helped in this project, visited the K.I.Ds premises to present a number of gifts to the children and their carers. These included soft toys, arts and crafts materials, as well as tablets and laptops sponsored by the Company.
Josephine Grima from the GO Cares Employee Fund, said, "It was a pleasure for us to collaborate with The Malta Community Chest Fund Foundation on this initiative. When you hear some of the things that these children have had to go through, it leaves you heartbroken. However, thanks to Richmond Foundation and its K.I.Ds programme, these youngsters have the chance to move forward with their life. The purpose of the GO Cares Employee Fund is specifically to help those in need and I would like to thank all the GO employees who helped not only financially but also volunteered some hours of their personal time to be able to give these children a better home."
The GO Cares Employee Fund is an initiative through which GO employees voluntarily donate a small contribution from their salary on a monthly basis. GO employees are able to support various worthy causes by organising different activities during the year and making use of donations made through this Employee Fund.