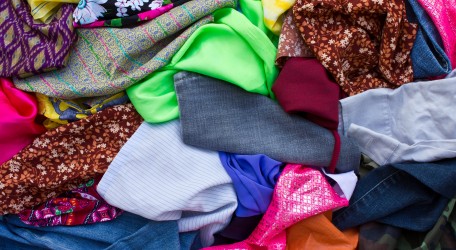 One hundred and thirty kilos of unwanted clothes were collected by the Green Team of employees at GasanMamo insurance in a green initiative to recycle.  Old and unwanted clothes, handbags, belts and shoes were collected and exported via RefabMalta.
After collection items are sorted locally, separated, graded and baled.  Those in good condition are sent for export and shipped to Northern Ireland where they are reconditioned and distributed all over the world while the remaining clothes are sent for shredding and eventual export.
"Our aim here is to step up our green practices," said Mario Farrugia from GasanMamo's Green Team.  "Initiatives like these require minimum effort but the results are astounding, especially when coupled with other initiatives we take as a company.  We've reduced our carbon footprint significantly thanks to a number of initiatives taken by management and complemented by the efforts of our team."
Recovering and recycling textiles reduces the need for landfill space, lessens the incidence of decomposition and gasses and reduces pressure on virgin resources.  Water and energy consumption decreases as does the demand for dyes and fixing agents.