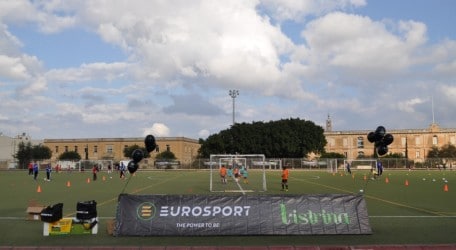 Around 300 young footballers from 12 nurseries contributed around €2,000 to this year's L-Istrina by participating in a friendly football session co-organised by Eurosport and the Malta Community Chest Fund.
Eurosport, which donated an additional €10,000 to L-Istrina, brought together a number of nurseries involved in the Youth F.A. to participate in the third edition of the L-Istrina EuroSport Football Nursery Fun Event.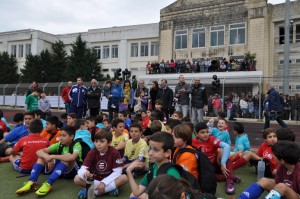 "Eurosport is very proud to have contributed once again to the country's biggest charitable event L-Istrina by involving such a large number of young footballers to do their part," said Christina Peresso, CEO at Peresso Group.
Under the patronage of His Excellency Dr. George Abela President of Malta, the event was held today at St. Aloysius College B'Kara and Infetti Grounds B'Kara.
Intentionally non-competitive, the event is intended to give children the opportunity to practise the sport they enjoy while raising money for people in need.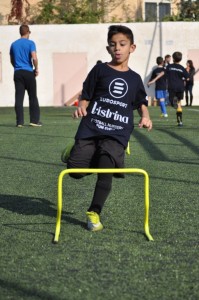 For this year's edition all participating nurseries within the Youth F.A. from the Under 10 age group downwards were invited to participate.
Participants donated towards the cause and more donations were given by visitors during the event. A special certificate, signed by His Excellency Dr. George Abela and a special medal for the occasion was given to all participants.