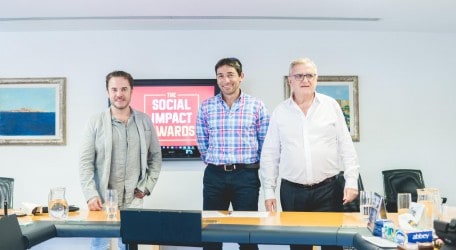 After a very successful first edition last year, The Malta Social Impact Awards 2017 is around the corner and with that, we are excited to be announcing the finalists. This initiative aims to bring the private and non-profit sectors together to offer opportunities for financial and non-financial support to develop and see to fruition a project that will have a positive social impact on Malta.
After an overwhelming number of applications received back in June, eight projects have been shortlisted and will pitch their proposals to businesses, philanthropists and potential philanthropists for a chance to win financial and non-financial support. This innovative initiative aims to give more opportunities to social projects and to create a platform for new philanthropic ideas.
The eight finalists who have been shortlisted have received non-financial support in the shape of mentoring services by TAKEOFF Malta in order to help develop the projects. The finalists will now be paired with a CEO from the Malta Academy of Chief Executives, that have partnered with the Social Impact Awards to help finalists put on a great pitch of their projects. The purpose of the Academy for Chief Executives is to unlock the potential of successful business leaders and enable them to get more out of themselves and their businesses, this will be reflected onto the finalists. Furthermore, ZAAR will award one of the projects with a free crowd funding campaign and professional services, Lovin Malta, acting as SIA's media partner will bring more exposure to the winners.
These awards are the fruits of a collaboration between Maltese businesses and company foundations which have raised 100, 000 euros collectively to donate as grants to the best and most effective submissions. An Audience Participation Award will also be awarded to the audiences' favourite project through their contributions to the event that will give 100% of the contribution to a project.
The awards ceremony will take place on 16th November 2017 where all finalists will present their project to a selected panel of judges and an audience of philanthropists, professionals and corporate leaders who could potentially offer further support, whether financial or non-financial. "With these awards we hope to inspire people to give, give more and give smart." said Mr. Mark Weingard founder of Inspirasia Foundation. Anyone interested in attending this Awards or even offer support to a project can find the awards on Facebook or contact [email protected]
"The private sector could create more impact and social change by mentoring and creating long-lasting relationships with social purpose organisations in Malta. It takes more than money to create social change. Social purpose organisations need to be effective and an efficient organisation first, in order to generate and scale social change" – Social Impact Awards Philosophy