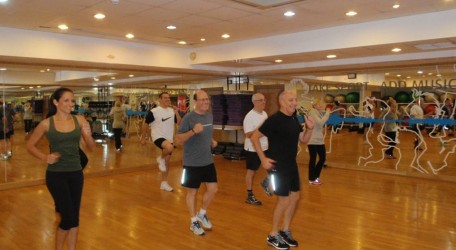 Designed to reflect Westin's ideology of `For a better you`, Westin's programs and services provide intuitive opportunities for guests to enhance their well-being, ensuring they leave the hotel feeling better than they had arrived.
As Westin's entire brand positioning stems from that mission, The Westin Dragonara Resort is doing the same for the people who bring the brand promise to life everyday – namely The Westin Dragonara's associates.
The Resort has just dedicated one full week to the health and safety of its associates, comprising programs and activities which are based on Westin`s pillars of well-being and aimed at bringing them to life. Besides activities such as first aid courses, mindfulness sessions or fire fighting sessions, The Westin Dragonara's health and safety week also focused on fitness based on its brand pillar `move well`.
The fitness part included activities like Zumba classes, Hula Hoop or table tennis competitions, created to achieve the overall well-being of the associates as well as to enhance their community feeling.
The health and safety week had its fulminant ending in a morning stretching-and cardio vascular session led by the General Manager of the Resort in which associates were welcomed to join. After the session a healthy breakfast at the hotel`s restaurant contributed to a good start of the associates` working day and to a successful conclusion of the Resort`s health & safety week.