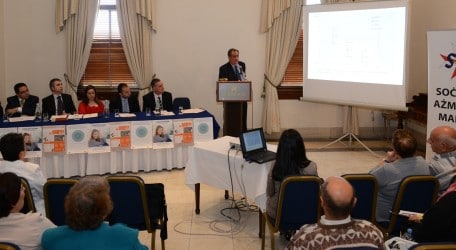 Soċjeta' Ażmatici Maltin (SAM), also known as Maltese Asthmatic Society, sent out a strong message of hope for asthma sufferers in Malta when it held the World Asthma Day Malta Conference as part of global efforts to unite against the affliction.
This year's theme selected for World Asthma Day, organised annually by the Global Initiative for Asthma (GINA), is "It's Time to Control Asthma".
Held at the Phoenicia Hotel, Floriana, with free entrance for the public, SAM's conference shed light on some of the pressing issues surrounding the chronic disease that currently affects 9% of the Maltese population and increasing, especially among children.
SAM president Stephen Healey said: "Thanks to innovation in medicine, asthma can be effectively treated and most patients can achieve good management of their disease to a point where they can avoid serious attacks throughout the day, use little to no reliever medication, and lead productive and physically-active lives."
Giving an overview of the basic concepts behind prevention of asthma, Dr Charmaine Gauci, director for Health Promotion and Disease Prevention Directorate at the Ministry for Energy and Health, noted that various environmental factors could be related to asthma. These include exposure to tobacco smoke and pets, house dust mites, humidity and moulds, pests, and household products.
Malta has been at the forefront of developing a strategy for the prevention and control of non-communicable diseases, including asthma, in line with the strategy adopted by World Health Organisation (WHO) to control chronic respiratory infections. WHO's strategy covers surveillance, and primary, secondary, and tertiary preventions as important elements in preventative management of asthma.
Explaining the common triggers of asthma, Dr Etienne Grech, a family medicine specialist, asserted that management of asthma has to be holistic and should include considerations on workplace, outdoor pollution, and non-compliance in treatment.
In general, asthma therapy centres on four interrelated components. These are development of a sound patient-doctor relationship, identification and reduction of exposure to risk factors, assessment, treatment, and monitoring, and management of exacerbations.
More information about the Maltese Asthmatic Society is available at www.asthmamalta.org or by writing to [email protected]