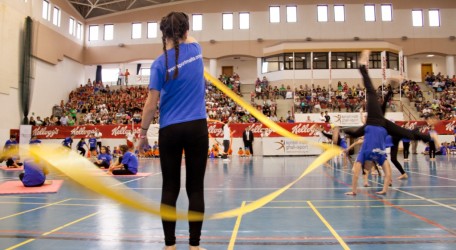 With the end of the 2013/14 scholastic year in sight, the young participants of the Kellogg's-sponsored KMS Skolasport programme will round up with its annual end of year show. This fun, family oriented evening showcases the children's sports talent and skills achieved during the past scholastic year.
Organised by the Kunsill Malti għall-iSports (KMS) and sponsored by Kellogg's, the End of Year Sports Show will be held on Friday 30th May, 2014, from 7.00pm to 8.30pm at the Cottonera Sports Complex. All Skolasport participants, their parents and friends are invited to attend the show. Entrance for the event is free of charge.
The highly anticipated event will see groups of children from the various KMS Skolasport venues taking part in a show of sport, dance and movement. The participants will include those attending Tal-Handaq, Mosta, Marsa, Kirkop, Pembroke and Tal-Qroqq. KMS Skolasport will be presenting the Annabelle Vassallo Award to the most committed coach for the fifth consecutive year.
For the past 14 years, Kellogg's, the world's leading producer of breakfast cereal, has been sponsoring the KMS Skolasport programme as part of its commitment to promote a healthy lifestyle through a balanced diet and exercise among the Maltese community.
Parents attending the activity will have a chance to win one of the three prizes offered by kind courtesy of Kellogg's. The prizes include a mountain bike and two digital cameras.