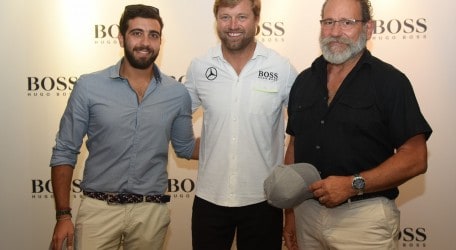 HUGO BOSS and its local retail partner VF Group Malta celebrated the beginning of the prestigious 38th Rolex Middle Sea Race and the participation of Alex Thomson Racing with a much-anticipated event held at the Siege Memorial Bell, located in the island's capital Valletta last Saturday.
The iconic venue hosted 240 guests, including BOSS customers, VIPs, local celebrities and media representatives, and was supported by Veuve Clicquot, Satariano Design Concept and global partner Mercedes-Benz, amidst captivating views of the Grand Harbour. After a welcome speech by Jesper Gustafsson, Director HUGO BOSS International Markets, guests enjoyed an upbeat DJ setaccompanied by live sax, and witnessed the start of the Middle Sea Race, where world-class sailing champion Alex Thomson started from the Grand Harbour alongside 52 other yachts, racing with the high-speed Imoca 60 HUGO BOSS Racing Yacht. Members of the Alex Thomson Racing team were also present, allowing guests to experience the HUGO BOSS yacht in 360 by means of the VR glasses available.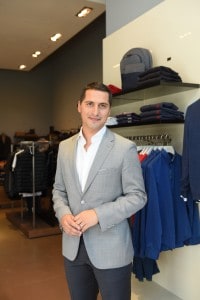 Preliminary to the race start, HUGO BOSS held a press conference at the BOSS Store St Julians, where Alex Thomson engaged in a Q&A Talk with host Keith Demicoli about his sports career, life at sea and men's fashion.
Alex Thomson is one of the most appealing yachtsmen of his generation, being the youngest to win a round-the-world race along with setting three sailing world records. Most recently in the 2016/2017 Vendée Globe, he cemented his reputation with a podium 2nd place finish.