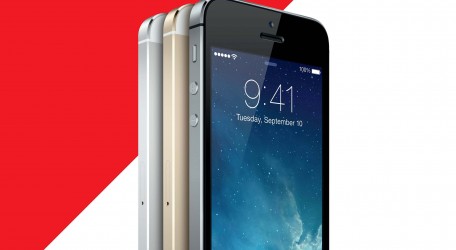 As the sole authorised re-seller of iPhone in Malta, Vodafone has proudly brought the 3GS, 4, 4S and the latest 5, 5S and 5C to Malta. iPhone owners are particularly attached to their iPhones and with good reason. The iPhone 5 has only made their iPhone experience that much better.
"2013 has truly been an eventful year for the Vodafone team!" said Sandro Pisani, Head of Marketing at Vodafone Malta. "Change and innovation have been a constant.  When this is coupled with a direct difference in Vodafone customers' lives the satisfaction is that much greater.  It's time for yet another change which ensures that our customers get the best out of the latest in smartphones."
Vodafone has stepped in to make the iPhone experience better. With the introduction of 4G and a gradual roll out to cover the stretch of Malta and Gozo, the iPhone 5 range will truly be working to its optimum.  One can own a sports car and drive it around Malta and Gozo's streets but it's only on a long stretch of highway or better still a race track will its potential and speed be unleashed. Vodafone customers that own any of the LTE supported models of the iPhone will now be able to connect to Vodafone's fastest 4G network on the Island.
Vodafone's RED plans do exactly this, by unleashing the full potential of the iPhone 5, iPhone 5S or iPhone 5C. If you are part of this iPhone generation simply update your iPhone settings and dial 247 from a Vodafone line or 9999 9247 from any other line, reach Vodafone online on www.vodafone.com.mt/4g or visit one of Vodafone's stores to subscribe to a 4G plan. 4G is available for Free to RED Premium customers.  Customers subscribed to RED and RED Basic can enjoy 4G at a monthly charge of €5 and €10 respectively.
Vodafone takes your iPhone 5 performance to a new level. Vodafone's 4G network is designed to provide its customers with the fastest and easiest access to the internet, via their iPhone.