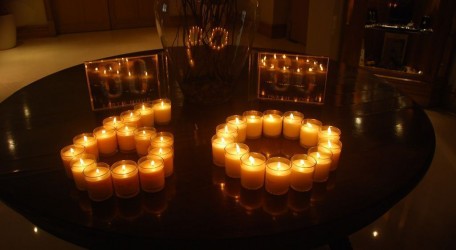 The Westin Dragonara Resort has joined millions around the world in turning off lights for Earth Hour 2013 to illuminate a powerful message about environmental awareness and action.
Earth Hour 2013 took place on March 23 at 8:30 p.m. local time.  Created by the World Wildlife Fund (WWF), Earth Hour is the largest movement for the planet in human history, spanning 7,000 cities, 152 countries, with a digital reach of 200 million.
This year's theme was "Uniting People to Protect the Planet."  With that in mind, The Westin Dragonara Resort has activated a range of energy-saving measures during Earth Hour.  The Westin Dragonara turned off exterior signage lighting; dimming and turning off non-essential interior lighting; using candlelight in appropriate public areas such as restaurants and bars; and using in-room television messages to inform guests about Earth Hour observances.
Last year, Earth Hour broke records to cement itself as the largest voluntary action for the environment.  Iconic buildings and landmarks from Asia Pacific to Europe and Africa to the Americas switched off.  People across the world from all walks of life turned off their lights and came together in celebration and contemplation of the one thing we all have in common – our planet.
"It's a privilege for us to support such a powerful movement with such a simple gesture," said Mr Michael Kamsky, General Manager at The Westin Dragonara.  "Earth Hour also reflects a philosophy we try to practice year-round:  The small steps each of us take can make a big difference together."
Starwood's pioneering Global Citizenship philosophy reflects the same dedication to sustainability among its 171,000 associates worldwide. In 2012, more than 650 hotels participated in Earth Hour in various ways.
This year will mark Starwood's fifth annual participation in Earth Hour, making it one of the largest worldwide companies to make a pronounced global statement with a voluntary hour of darkness.  Earth Hour is just one of the many ways Starwood acts in support of its 30/20 by 20 goals, which is the company's commitment to reduce energy consumption by 30% and water consumption by 20% by 2020 across its entire portfolio.