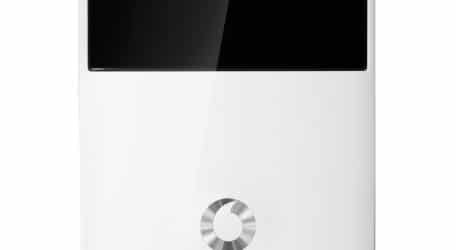 Vodafone has just lauched a new offer, where customers can now buy the Mobile WIFI R205 at €69 and get free internet for one whole month. The Mobile WIFI R205 is a portable home internet device that allows up to five devices to simultaneously connect to the internet over Vodafone's network.  The device can be used anywhere including at home and on the move.
"Consumers nowadays have an array of WiFi enabled devices that they use both at home and when they're out and about," said Sandro Pisani, Head of Marketing at Vodafone Malta. "With this new offer, customers can now have a reasonably well priced and capable device that gives them a versatile portable Wi-Fi hotspot for virtually all kinds of laptops and tablets. Committed to offer the best in cutting-edge technology, Vodafone strives to bring to its customers the best propositions for data-on-the-move over a reliable network."
Vodafone prepaid internet plans include a data allowance of 1GB valid for 7 days for the price of €5 or 10GB valid for 30 days for the price of €25, both of which can be stopped any time at no extra charge. Alternatively, the Vodafone Mobile WiFi R205 is given for free on a 2-year contract. Vodafone provides a number of post-paid data plans which are now discounted. A data allowance of 5GB with download speeds of 21Mbps has now been reduced to €10 a month whereas a data allowance of 12GB with download speeds of 21Mbps has now been reduced to €15 a month. The Vodafone Mobile WiFI R205 can be used with laptops, game consoles and tablets to simultaneously access the internet through a single broadband connection.
The device is very easy to set up.  No wires and no installation are required. It also has a display screen which provides information about the type and strength of the signal available, WiFi connectivity and battery life. The device can be used for up to four hours without charging, making it attractive to anyone who requires internet on the move.
For further information, call Vodafone Customer Care on 247 from a Vodafone line or on 9999 9247 from any other line, visit Vodafone's website on http://www.vodafone.com.mt/prepaidinternetplans or Vodafone's Facebook Page.