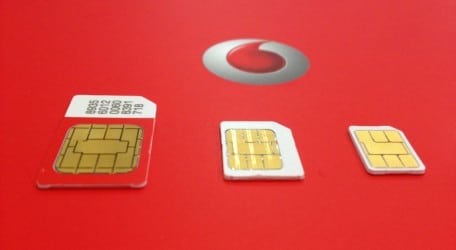 Vodafone has announced the availability of the new nanoSIM cards. The nanoSIM is the smallest SIM form factor on the market.
With the introduction of the nanoSIM, measuring 12.3 x 8.8mm and a thickness reduced to a mere 0.7mm; about 30 per cent smaller than the microSIM; the manufacturers now have the opportunity to produce devices that are thinner and more appealing, achieving a better balance between the need for powerful components and a slim design.
"The nanoSIM is so slim and tiny that you might only be able to handle it with tweezers," said Karl Galea, Terminals Senior Executive from Vodafone Malta. "We are proud to be the first in Malta to offer our consumers the nanoSIM. Don't let its size fool you; this SIM still packs a punch by comprising a wide range of available memory. Moreover, it is essential in ensuring that our customers use state-of-the art devices that function only on the nanoSIM."
The nanoSIM will still be delivered in an ID-1 frame, just like most plug-in and microSIM cards yet it is unique in thickness which means that it cannot be cut down to size from a microSIM.
The nanoSIM will be available from all Vodafone stores as from Monday 1st October. For more information visit a Vodafone store, call 247 for free from a Vodafone line or 999 9247 from any other line.