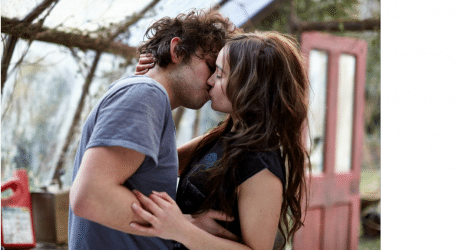 Good things should last forever! This is the concept behind Vodafone's latest RED plans which provide a worry-free concept to their customers who can stop worrying about cutting short important phone calls to their loved ones irrelevant of which operator they are subscribed to.
Vodafone Malta has just launched its new pay monthly plans that bring something completely new to the Maltese market. With RED Vodafone introduces a worry free concept to all their pay monthly customers with plans ranging from €35 to €99.99 and offering abundant calls and texts on contract. The data allowances are amazing with 750MB available on the €35 plan, 1.5GB on the €60 plan and 3GB on the top tier, €99.99 plan.
"Customers want to talk for as long as they like to whoever they want, whenever they want, without having to worry about which local network, mobile or fixed, they're calling ," said Sandro Pisani, Head of Marketing at Vodafone. "This is the reason why we have launched these innovative new plans which deliver just that. Vodafone's aim is to provide all our customers a worry free concept, providing them with quality, value and fun while making technology affordable to all.
From as little as €60 a month, Vodafone customers get 3,000 minutes and 3,000 SMS to any network, plus 1.5GB of internet. Customers who would like to have access to more internet allowance can choose Data add ons, starting from €5 for an extra 500MB and €10 for an extra 1GB of internet.
All Vodafone RED Plans will avail themselves of the services provided by Vodafone including Smartphone Contacts where Vodafone will transfer your contacts to your new Smartphone for free, the Smartphone Learn service where Vodafone subscribers can learn handy tips during Vodafone's free Smartphone sessions and Smartphone Help where Vodafone can remotely log into a phone and sort out all difficulties if the permission is provided by the customer.
Vodafone customers subscribing to any of the RED plans have several options with either choosing to take only a SIM card with a 1 year tie-in or alternatively they can take the eco-credit option with provides a monthly discount on their access fee against a 2 year tie-in. They can also opt to take a subsidy on the handset with a 2 year tie-in or take a subsidy on a tablet with a 2 year tie-in and discounts on Liberty Data Plans. For more information on the RED plans visit any Vodafone store across Malta and Gozo, call 247 for free from a Vodafone line, 99999247 from any other line or log onto www.vodafone.com.mt/red