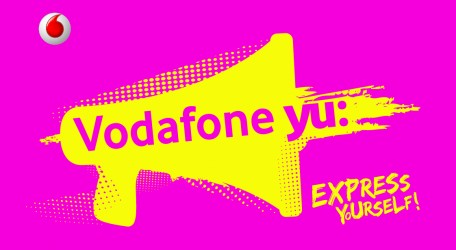 Commencing university is fun thanks to Vodafone's new student plan, Vodafone yu:. University and Junior College students have the opportunity to keep in touch with their loved ones at a minimal monthly rate and can now benefit from exclusive discounts on all phones from Vodafone and discounts through VoucherCloud with the Vodafone yu: card.
"We believe that students are at the forefront of technological developments in the mobile industry and we want to make sure that the latest technology and plans are available to them at an affordable price," said Matthew Zammit, Marketing Executive at Vodafone Malta. "Today's students want to have all the latest information at their fingertips. Cool and funky new plans are now at a price that students can afford."
The new Vodafone yu: consists of two plans; the Play Monthly Mini for €8 per month, which includes 500MB of data, free SMS and calls to all Vodafone numbers and the Play Monthly for €12 a month which includes 2GB of data and free SMS and calls to all Vodafone numbers. To apply students have to send an SMS to 5091 5751 with their smart card number. Once you apply call 16245 and follow the instructions. In addition, the Vodafone yu: card gives students exclusive phone offers. Signing up is simple, log onto yu.vodafone.com.mt and you will receive the Vodafone yu: card directly at your home. Alternatively students can visit one of Vodafone's retail stores and apply there.
More information on the Vodafone yu: is available on yu.vodafone.com.mt or by calling 247 for free from a Vodafone line or 9999 9247 from any other network or by visiting Vodafone Malta's Facebook page.