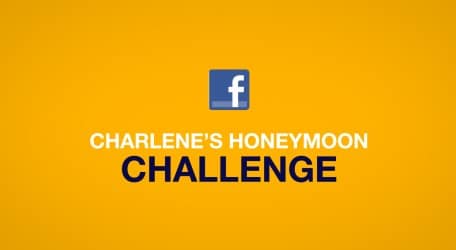 Follow the honeymoon trail and win your own trip
Most newlyweds will agree that anticipation of their honeymoon is often what gets them through the chaos and craziness that precedes a wedding. Frank and Charlene Borg are no different to all just marrieds except for one rather exciting factor that will appeal to everyone.  Since their honeymoon is being powered by Lufthansa, Frank and Charlene have decided to add a little more excitement to their 6 month long honeymoon which will be taking them all over the world. Simply by following them on their honeymoon adventures, you too can win Lufthansa flights for the next 6 months.
By logging on to https://www.facebook.com/pages/Charlenes-Honeymoon-Challenge you can take part in a game which will show you an image that will help you guess where the happy couple is flying to next. Clues helpfully provided by Charlene will hopefully allow you to guess their next location and drag and drop the name of their next location in the fastest time possible. So do make sure you follow Frank and Charlene on Facebook as they set off on their once in a lifetime trip. Over the next six months you could win a flight every month to any of the 103 European destinations which Lufthansa flies too. Perhaps just in time for your own honeymoon, or that second honeymoon you never got round to taking.  Or simply for a well-deserved break!