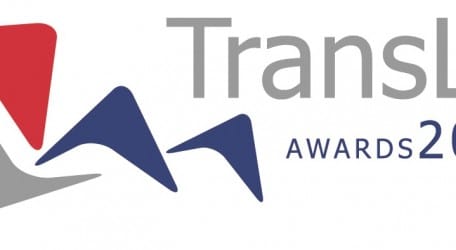 Translog Awards which, for the first time ever is recognising outstanding achievements by companies and individuals operating in transport and logistics in, from, or to Malta, has launched the logo for its first edition.
The logo symbol is composed of a metamorphosis of the Maltese cross, each part forming a graphic, namely the red delta wing (air transportation); the grey bow of a ship (maritime transhipment) and blue shapes representing hills (overland transport). The logo will feature on all digital assets relating to the Awards as well as other collateral.
TransLog is being organised by Support and Supply Management Group (SSM), which operates offices in Malta, the United Kingdom and the United Arab Emirates, and BPC International Limited, which is responsible for sponsorship management, branding, media communications, event organisation and planning.
The increasing strategic importance of the transport, logistics and supply chain sector has been recognised by HSBC Malta which is supporting these awards. The large number of highly professional and specialised entities operating within this sector, offering employment for circa 25,000 employees, means that an encouraging response to the TransLog Awards is expected. The event is supported by HSBC Bank Malta.
TransLogAward categories are based on international benchmarks and values to recognise industry excellence in 12 key areas: cargo operations, express courier, freight forwarding, importer/exporter with emerging markets, shipping agents, technology solutions provider, warehouse facilities, young achiever, CSR/green logistics, logistics & supply chain manager, transport manager and outstanding achievement.  Participation in the Awards is free of charge. The deadline for participation is Thursday 28th August 2014. The awards ceremony will be held during a gala dinner on Friday 10 October, 2014.
More information about the TransLog Awards is available at www.translogawards.com