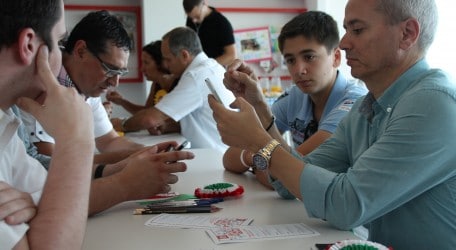 Vodafone Malta, in collaboration with Gadgets, hosted a Geek Friday event at SkyParks Business Centre, where a number of techies were invited to test and review the latest smartphones and tablets on the market including the newly launched Nokia Lumia 925, the most sought after Samsung Galaxy S4, the iPhone 5, the HTC One, the Blackberry Q10 and Z10 and Vodafone's very own Smartphone, the newly launched Vodafone Smart Android.
"We're very happy with our phone and tablets portfolio but always seek feedback from our customers," said Karl Galea from Vodafone's Marketing Team. "Geek Friday brings together the opinion of our most techy customers with our phone portfolio plans. The feedback we get is useful to maintain Vodafone's reputation as Home of the Smartphone. This is the reason why we came up with Geek Fridays!"
Guests were guided to Vodafone's top floor at SkyParks Business Centre to test the latest devices on offer at Vodafone. After using all the phones available, techies had to vote for the phone they thought was the best. The newly launched Nokia Lumia 925 was rated highly by the geeks and the the HTC One holds the title of the best device for Gadgets Season 9.
"This was a great event," remarked one of the invitees who attended the event. "We don't usually have events like these here in Malta and I am sure that many people are interested in what devices are coming out and to get a feel of such devices. Events like these should be organised more often and thanks to Vodafone Malta I can now say that we are on the right track."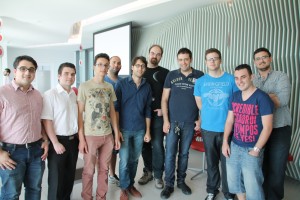 For further information on the latest gadgets available at Vodafone, visit one Vodafone's stores across Malta and Gozo, call 247 from a Vodafone line or 9999 9247 from any other line or log onto www.vodafone.com.mt. A video for Vodafone's Geek Friday event can be seen on http://www.youtube.com/watch?v=Sfw15flaepg.