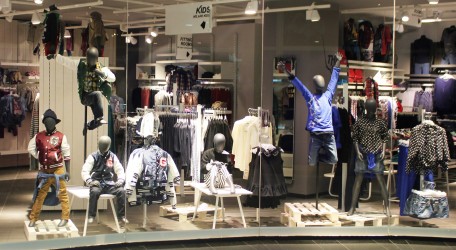 Terranova has introduced a new Terranova Kids store on Level 1 at Bay Street, St George's Bay, creating a 500 m2 mega store at the complex.
Terranova Kids clothing and accessories are aimed at the 0-12 age group, following the Terranova philosophy that epitomises the 'Italian spirit', and constantly offers the latest fashion choice combined with excellent value for money.
As with Terranova for men and women, the fashion collections are constantly changing with a continued emphasis on ever improving quality.
According to Diane Izzo, Director of the Dizz Group, the local franchise owners for Terranova since 2000: "Terranova Kids reinforces the fundamental belief of the Dizz Group in Bay Street as a shopping, food and entertainment destination, which continues to go from strength to strength.
"The investment in a further 190 m2 of retail space for our group at Bay Street follows the launch earlier this summer of the Caffè Pascucci Shop on Level 0 here. We strongly believe that Bay Street is part of the Terranova success story in Malta, and we will continue to support Bay Street in a big way as we have done since the complex opened for business."
Terranova Kids is open from 10 a.m. to 10 p.m from Monday to Sunday. For more information telephone 21 38 0600 or go to the Bay Street Facebook page www.facebook.com/baystreetmalta.