Planning a wedding can be quite a stressful time; from choosing the perfect venue to choosing the ideal invitations. In order to make planning easier, The Westin Dragonara Resort has once again organized a Wedding Fair for all prospective Brides and Grooms, which took place last weekend.  The fair served as a one stop shop for all wedding needs.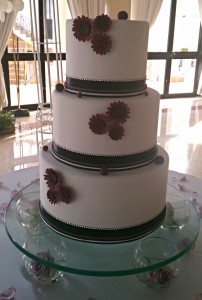 Together with Pinkishline Photography, Meli Car Rentals, Il-Qronfla Plant & Flower Shop, Cefai Formal Wear, Bonavia Offset Printers, the style and colour consultant Shelley Tyrrell, Tunin Entertainment as well as the hotel`s Wedding`s expert Robert Vella, The Westin Dragonara Resort hosted a successful event which inspired many engaged couples and took them one step further in turning their dream into reality.
The festively decorated Pavillion Hall, in which the fair was held, as well as live marriage songs played on the harp by Tunin set the right mood and inspired future Brides and Grooms to dream about their own memorable day.
The Westin Dragonara Resort offers a range of unique venues including the Bedouin Bar which is situated right at the water's edge, the Reef Club Pool Deck, Palio's Lower Terrace, Quadro on the Reef, the Pavilion Hall as well as the newly redecorated Dragonara Point Ballroom.
At the Westin Dragonara you will definitely be spoilt for choice and your dream wedding will become a solid and beautiful reality. Contact our Wedding Specialist Robert Vella on 21381000 or via email on [email protected] for more information.