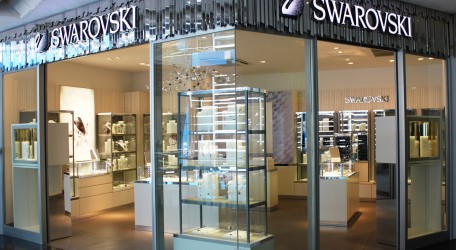 The largest Swarovski outlet in Malta and the only one that is a Crystal Forest is making a hit at Bay Street Complex, St George's Bay, St Julian's.
Covering 55 m2, the clear window display with a striking white interior gives the outlet a clean, modern look, enhanced by the striking crystal chandelier ornament.
Situated on Level 1 at Bay Street, the outlet is currently receiving the winter collection that is following the Silk Route theme, with September having India as its focus and taking in different countries each month, ending up in New York City for Christmas.
Apart from the seasonal fashion collection, which is updated twice a year, Swarovski also boasts a crystal and a classic collection, with new stock being received every week.
Swarovski caters for all market segments, with the entry level pen range decorated with 160 crystals and a wide choice of pens, including USB pens, pens with charms and a mini-pen with a stylus.
Hello Kitty is a permanent fixture in the outlet all year round, including ornaments, with a younger target market.
The women's collection is a mixture of modern with classic. The latest fad is stackable jewellery, including slake bracelets, rings and pendants. There are also Black and White for minimalist contrasts and Secrets from Asia. Guest designers work with Swarovski, with a regular being the French designer Shourouk. There are also choices for office wear and more ornate items for the evening.
The Swarovski family started the company at the end of the 19th century and is now in its fourth and fifth generation. It is still a 100 per cent family owned and family run business that has now expanded into a myriad of ancillary areas. The company is the only one to cut crystal with such high precision, a family secret that they guard to this day.
For more information telephone 2123 8429, 2124 3172 or 2123 5142, or go to the Bay Street Facebook page www.facebook.com/baystreetmalta.