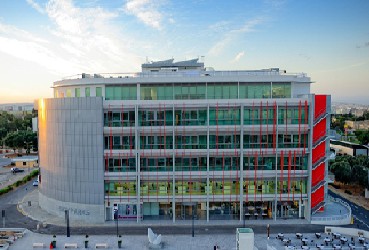 Shireburn Software has just relocated to the SkyParks Business Centre at Malta International Airport. The state-of-the-art and environmentally friendly new offices will facilitate the further expansion of the Shireburn team as more resources are employed to continue to lead the local market with business software solutions and further invest in the international market.
"It is with great satisfaction that we begin a new chapter in our 30 year history with our move to a top-grade working environment, in what is regarded to be the leading business address in Malta" explained John de Giorgio, Managing Director of Shireburn Software. "Our stay in Ta' Xbiex has been a memorable one but this move will enable us to expand the 35-strong team at Shireburn Software, whilst also developing new markets. We look forward to reaching new milestones at our new SkyParks offices and welcoming our clients and suppliers to our new home."
The SkyParks Business Centre offers what is considered to be the highest standard of office accommodation in Malta with Malta's first BREEAM certified Grade A environmentally sensitive offices, an important consideration for a company such as Shireburn which is conscious of its environmental footprint. SkyParks also offers a set of facilities and amenities for staff to make their working environment as convenient as possible.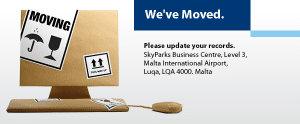 Shireburn Software leads the local market with practical business software solutions and an excellent reputation for software support. Its solutions include accounting, inventory, retail and point-of-sale solutions, payroll and HR, an integrated eCommerce solution, a business intelligence offering and a document management system amongst others. Shireburn has also made its mark internationally on more than one occasion, and is currently successfully marketing globally a world-first solution for airports to manage their non-aviation sector revenues.
Shireburn's new business address is Shireburn Software Ltd, SkyParks Business Centre, Level 3,
Malta International Airport, Luqa LQA 4000, Malta.