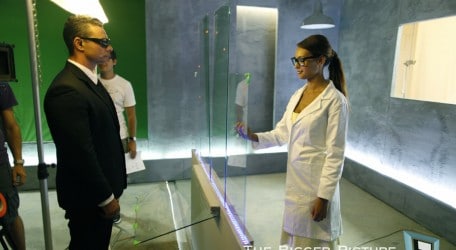 Benefits of Service Promoted Through recently launched TV Commercial
Website has already topped the 26,000 views in just 3 months.
Launched a few months ago, shiplowcost.com was developed out of a need that was being experienced by a growing number of customers who wanted to order specific products from certain markets and were finding it difficult to have these items shipped to Malta, either because of a missing link in the delivery route, or simply because shippers and buyers have no guarantee that the product will be delivered safely. To date, the web portal has in fact experienced an encouraging increase in popularity.
The website has already topped the 26,000 views in just 3 months.
To highlight the advantages that customers can enjoy when they choose to have their internet purchases delivered by e-shopping web portal www.shiplowcost.com, a tv commercial has been launched recently to promote that through this portal, anything can be ordered and delivered straight to customers' chosen destination.
The TV commercial, produced by The Bigger Picture, portrays a woman who orders a marble statue from abroad and has it delivered directly in her garden. This commercial shows that customers using shiplowcost.com will enjoy a 'no nonsense', reliable and straightforward delivery service and more importantly, peace of mind.
"It is not about delivering statues, but about showing that with shiplowcost.com, customers no longer need to feel deterred by logistical requirements and transportation, no matter what the product they would like to order would be," explains Johann Vella, Managing Director at Shiplowcost.
"Shiplowcost.com addresses these issues and allows Maltese buyers to buy practically any item from abroad and have it delivered right up to their door. With this service, we are bringing down the barriers that Maltese consumers may face when shipping items to Malta and we are empowering them with an even wider product choice.  Once registered as members, shoppers can buy online without worrying about shipping limitations. This service allows them to direct any orders from anywhere in the world to our key locations in Germany, Italy, France and the UK. Their items will then be securely forwarded by Shiplowcost to any location in Malta or Gozo," added Mr Vella.
Meanwhile, satisfied customers have been posting their comments and feedback on the shiplowcost Facebook page.
Rosanne Calleja wrote "Used the service and was excellent. Received my goods in record time. Courier service at a fraction of the cost! Well done."
Andrea Hawkes wrote "would just like to say a massive thank you to ShipLowCost, fantastic service, fantastic prices and very nice polite staff working with you!"
Phyllis Mallia added "My friend brought a car from UK via your company. She received a very good service and so I recommend whoever needs to use this service not to hesitate" while Francesca Bianco wrote "I'm not someone who usually writes these sort of things…but WOW what an amazing service! Thanks."
One of the strongest points of Shiplowcost.com is the fact that there exist absolutely no limitations in what can be shipped, both in terms of size and weight. One of the key site features is the ability it gives to the user to take advantage of free national deliveries offered by most online shops by directing the purchased products to Shiplowcost's shipping hubs, minimising the client's own shipping costs. The platform offers the ability to comprehensively track orders, so delivery times are expected and can be coordinated for convenience and efficacy.