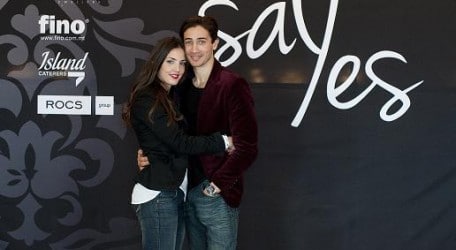 The final stage of the Say Yes competition, "40,000 reasons to Say Yes" take place on Tuesday April 2nd at the Radisson Blu Resort, St. Julian's, where the remaining five couples will compete in a series of challenges which will see one lucky couple emerge as winners. The victorious couple will win a prize of vouchers and services totalling €40,000.
The five couples to have made it through to the final round can be seen in the photos here (Elaine and Leslie are seen in the main pic)
The final stage of the competition will consist of a series of fun rounds featuring basic simple challenges in a game show style, for example: cooking a tasty meal with limited time and ingredients; and questions designed to test each couple's knowledge of their respective partner.
Launched at the Weddings Fair in November 2012, Say Yes is made up of four partners; Classic Jewellers, Fino, Island Caterers and ROCS Travel. Each brand is offering products/services worth €10,000, together making up the grand prize of a €40,000 dream wedding.