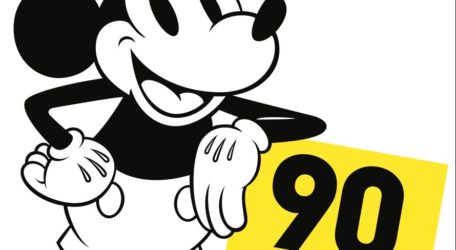 On November 18, 1928, Walt Disney unveiled what would become one of the most recognizable global icons and true originals of the century, Mickey Mouse. Since then, Mickey has positively touched the lives of fans of all ages, all around the world.
In honor of Mickey Mouse's 90th Anniversary this year, Samsonite and American Tourister are proud to partake in the global "Mickey the True Original" campaign, which celebrates Mickey's heritage as a prominent icon in pop-culture.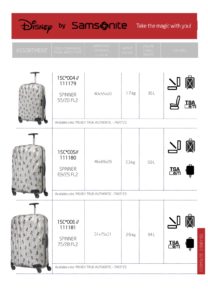 Discover our Cosmolite Disney edition collection with a playful and timeless all-over Mickey Mouse print and original Mickey details. The inside has an authentic Mickey Mouse lining with an original Mickey rubber patch.
This iconic Cosmolite is extremely strong and incredibly light thanks to the innovative woven technology. It has elegant, comfortable carrying handles & smooth rolling wheels.
We will introduce the Mickey limited edition of our iconic Cosmolite in 3 sizes: spinner 55, 69 and 75.
Available in stores as of September.