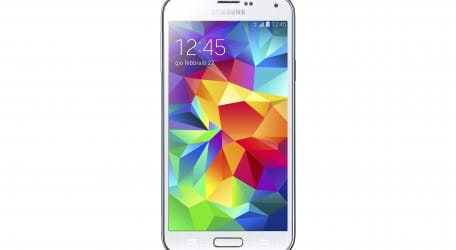 The new Samsung Galaxy S5, the most sought after Android phone which sees the world in a new perspective and offers a stunning view with rich vitality, enhanced power for important situations and the most accelerated network experience yet is now available at all Vodafone stores across Malta and Gozo with exclusive discounts on the Vodafone RED plans.
"The new Samsung Galaxy S5 is truly a phone that will make our lives richer, simpler and more fun," said Luan Vella, Terminals Senior Executive at Vodafone Malta. "We are proud that as Vodafone Malta we are launching the Samsung Galaxy S5 for our customers. This further enhances our mission to provide customers with the latest techology accompanied by the best service on the Islands."
The S5 features a 2.5GHz Quad core processor with a 5.1 inch Full HD Super AMOLED display and the Android 4.4.2 (Kitkat). It comes with a range of new innovative features including a finger scanner, an ultra power saving mode and a brighter display that offers a deeper and more vivid screen view.
The S5 helps the user shoot and capture action as it is happening with its 16MP camera. The faster autofocus helps capture important moments of movement more quickly and in focus and the selective focus allows you to focus on what is important by blurring the background and accentuating the main subject in refined details. The S5 also comes with a download booster, new technology that lets you use the LTE and Wi-Fi simultaneously to give customers an unrivaled network experience. With an IP67 certification the Galaxy S5 is resistant to sweat, rain, liquids, sand and dust, perfect for those clumsy people who feel they need to protect their phone from any activity and situation. The ultra power saving mode saves and extends battery life and customers no longer need to worry about missing important calls when the phone is running low on battery. This innovative feature changes the screen to black and white and shuts down all unnecessary features to dramatically minimize battery consumption.
Vodafone is selling the Galaxy S5 in Charcoal Black and Shimmery White at €699 or at a discounted price with Vodafone's RED plans. To try out this fabulous device one can visit any Vodafone store across Malta and Gozo. For more information call 247 for free from a Vodafone line or 9999 9247 from any other line or log onto www.vodafone.com.mt/phones.