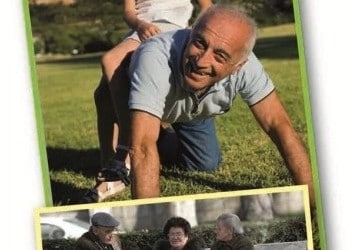 "The Elderly – positive aging" is the theme of a photo competition being launched by Casa Antonia Nursing and Residential Home in Balzan, as part of its 10th anniversary celebration.
Photography enthusiasts are invited to capture elderly persons in a positive way. The entries must be original and are required to show a distinctive Maltese element. Winning submissions will be determined mainly on the basis of the author's creativity, the entry's composition and the quality of the digital image.
Opened in 2003, Casa Antonia has established itself as one of Malta's top nursing and residential homes, offering long-term care, short-stay convalescence, and respite care. The residence is spread over a large area of tastefully decorated spaces in classic design and surrounded by lavish gardens, offering a comfortable accommodation for 130 residents, which can be enjoyed in single rooms, sharing, or apartments.
Participants in the Casa Antonia 10th Anniversary Photography Competition will have the opportunity of being awarded one of the 13 prizes assigned by the selection panel. The winner of the most original photograph will receive €1,000 and a trophy. The second and third placed will receive weekend breaks for two persons at Qawra Palace Hotel on half board basis, while the 4th to 13th placed will receive €50 each.
The first 13 placed entries will be considered for inclusion in Casa Antonia's 2014 Annual Calendar. All entries will be judged by a panel of three judges who will select the top 20 entries, which will be displayed during an exhibition at Casa Antonia in autumn.  The presentation ceremony will be held during the opening of the exhibition.
The competition is open to all residenti of Malta and Gozo, who must be at least 18 years by the closing date of this competition. Each participant may submit a maximum of four (4) digital entries which may be in monochrome and /or colour. Staff members of Casa Antonia are not eligible to participate in this competition.
The submitted photos shall not have won any previous competition in Malta or abroad and in all cases shall not have any restrictions of usage enforced upon them by previous rights or obligations held with third parties.
Entries for the Casa Antonia Photography Competition are to be submitted using the online form found on website: www.casa-antonia.com.mt or alternatively submitted in one CD in high resolution with name and surname, address, telephone/mobile number marked on CD. The submission envelope must also include the duly filled Entry Form.  The quality of the digital images presented on the CD must be of high resolution and quality such that images may easily be reproduced in publishable material as well as on Casa Antonia's website.
continues on page 2/..
25.06.2013
Casa Antonia launches its 10th Anniversary Photography Competition/page 2
Entry and consent forms may be obtained from the website of Casa Antonia: www.casa-antonia.com.mt. Participation in this competition signifies acceptance of its regulations and it is free of charge.
The competition closes on Monday 9th September 2013 at 3.00pm. Entries may be submitted either online on the website: www.casa-antonia.com.mt, or submitted personally at Casa Antonia Nursing and Residential Home, Pope Alexander VII Junction, Balzan, during normal working hours.  In the latter case, entries should be addressed to: Casa Antonia – 10th Anniversary – Photo Competition 2013.   No images will be accepted after the closing date.
Photocaption: Photos capturing a positive elderly lifestyle for Casa Antonia photo competition.