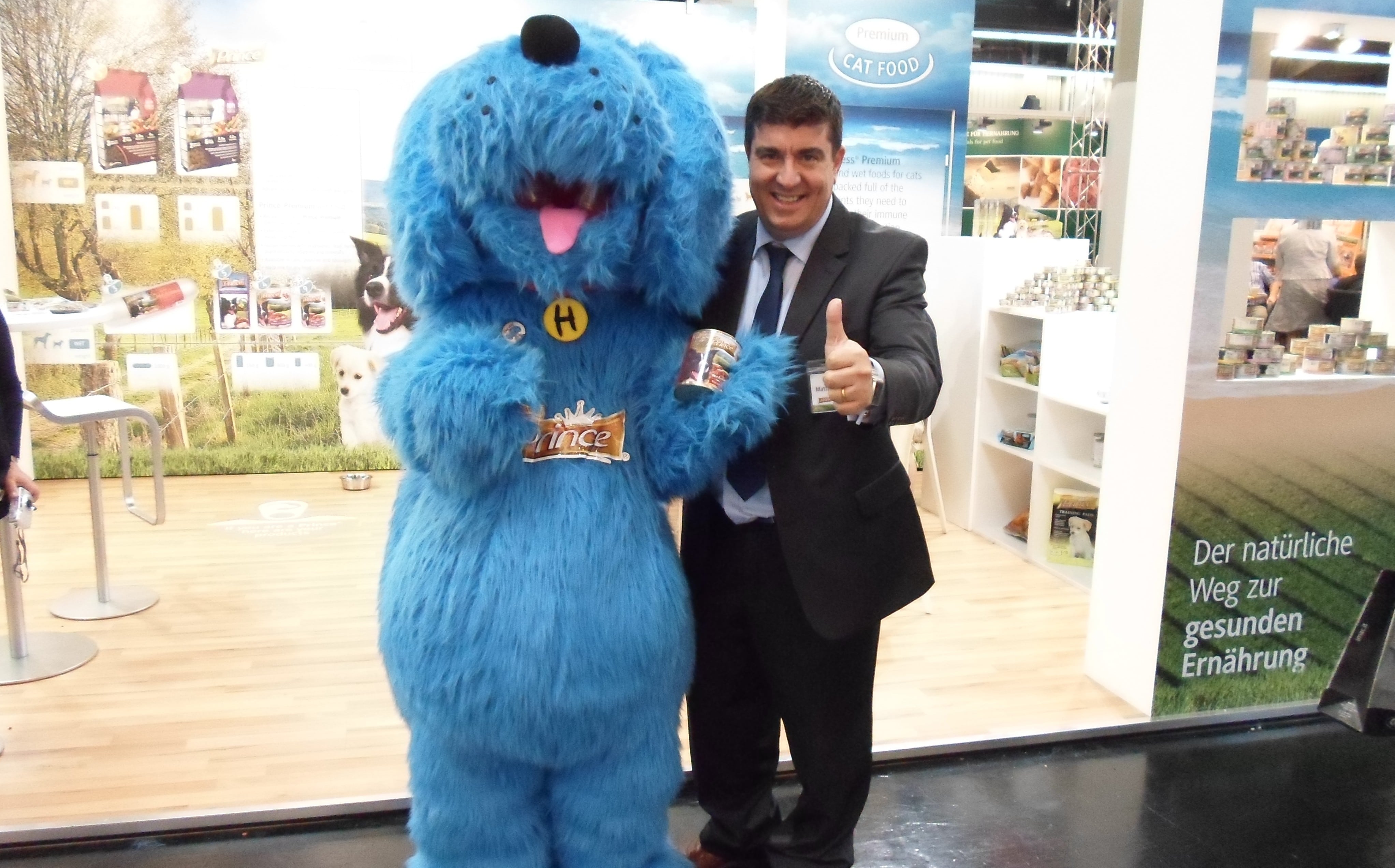 Once every two years Nuremberg in Germany hosts the largest pet show in the world. Interzoo in 2010 welcomed over 38,000 visitors from 155 countries; anticipating equally the same for 2012 and in the midst of this huge arena of exhibitors, and for the first time, a Maltese company has been presented by Prince and Princess – a luxury in pet food for cats and dogs. Petnutrition House Ltd is also the first company who has managed to break into new markets and the first company to develop high Premium quality pet foods in Malta for which demand has grown all over the globe.
From the very start distributors from all countries were very receptive to the concept of  the brands and engaged to learn more about Prince and Princess. The stand was very busy throughout the Interzoo fair and the interest shown towards the brand concept was extremely welcomed due to the wide range and unique value added quality dispalyed. Most importantly the honest approach and transparency in the presentation of the brands which gave the company a competitive edge on competing brands and duely highlighed by distributors who visited our booth.
The brands , Prince and Princess received an overwhelming interest and the company envisages to break through new markets. Currently Prince and Princess sell in markets namely Germany, Italy , Slovenia , Switzerland, Cyprus, Sweden, Latvia, Isreal, Poland, Holland , Estonia , Turkey , Finland, Lithuania and Britain.
It has taken ten years of dedicated hard work for Petnutrtion  to develop a range of dog and cat foods that are produced on the basis of 'because we care' and because they care about animal welfare the foods contain carefully selected ingredients from natural sources and high quality human grade meats, botanical, herbal extracts and fruits that will ensure a better lifestyle for dogs and cats.
Harvey the lifestyle dog®, from the UK, was there to support the product and to extend his lifestyle message of educating healthy eating to health conscious pet owners. Harvey is known to Malta via other projects all aimed at young children to help promote responsible pet ownership on the basis of realising just what he has in common with his owner.