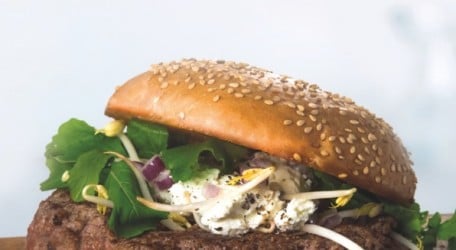 "Real, premium meat products… healthy, tasty and convenient food you can eat with your mind at rest"
P. Cutajar today unveiled its first own food brand after almost 150 years in business as one of Malta's leading importers and distributors of wines, spirits, food and confectionery.
The new brand, Olly's Premium Eats, is a range of frozen premium meat products created especially for the Maltese market, including burgers, chicken fingers and chicken nuggets.
"This was a first for us. We sourced the products, created the brand and will now market and distribute it across Malta and Gozo," said Denis Zammit Cutajar, Sales and Marketing Director of P. Cutajar & Co. Ltd.

Olly's is a family of six products: Angus XXL burgers, beef burgers, mini-burgers, chicken burgers, chicken fingers and chicken nuggets.
"Our products are made of real, premium meat. The chicken fingers, for example, are made from real chicken breast except for the crust. It's healthy, tasty and convenient food you can feed your family with your mind at rest," Mr Zammit Cutajar said.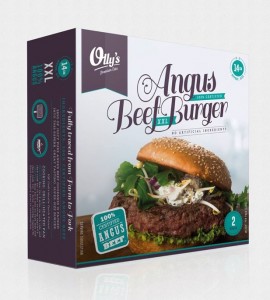 "Our star product is the Angus XXL burger, which, as we say in our campaign, is all beef and no bull: a 14cm 100% premium Angus beef patty you can cook yourself that will rival any gourmet burger outlet," he said, adding that the lack of additives also made this a relatively healthy alternative.
The burgers contain no added spices or flavours and are produced simply from top-quality Austrian meat.
Olly's was launched at a tasting event this week at Cafe del Mar in Qawra and the products will be stocked in supermarkets from May 15th.
Five reasons to love our star product: Olly's XXL Angus Burger
It's big
Size matters. Every burger lover knows it. With a circumference of 14cm, Olly's XXL Angus Burger is larger than life and sure to heal your hunger in an instant.
It's juicy
Cook it well and sink your teeth into it. You'll know what we mean.
It's tasty
If you love the taste of meat, you'll love the taste of Olly's. After all, it's pure meat: 100% Angus beef. There's nothing like it on the shelves and you'll taste the difference.
It's guilt-free
With no extra additives and only the best cuts of Angus beef, this is a healthy alternative, especially if served with a fresh salad! You can even cut your carbs by treating the burger like a delicious steak: no buns attached.
It's gourmet at home
Forget takeout… Forget having to drive out only to return home when it's already cold. Stock it in your freezer, take it out, and cook it to perfection whenever you want.
Dig In!