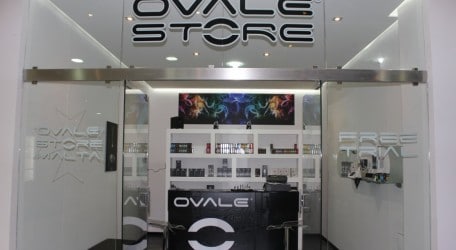 Ovale, the electronic cigarette designed and engineered in Italy, has opened an outlet in Malta, on Level 1 of Bay Street in St George'sBay, St Julian's.
Roberta Iuvara, who owns the franchise for Malta and Gozo, as well as other outlets in Italy, said Ovale is the world leader in the production, sale and scientific studies of electronic cigarettes and liquids.
The company, she added, strives to create products capable of simulating perfectly the pleasure of smoking, without the negative collateral effects usually associated with traditional tobacco products. Ovale aims to establish a worldwide distribution chain, committed to serve its clients with integrity and competence. In this way it will take the world of electronic smoking to a new level.
Ovale was set up in 2006 and is committed to constant investment in research and development to bring stability and innovation to the world of electronic cigarettes. Thanks to its exclusive Italian design, the company maintains a focus on safety, using the best materials and technological expertise.
The University of Naples last month published a report in conjunction with Artista, an independent American laboratory that specialises in tobacco emissions and constituents testing, that attests to the product's quality, the only scientific report in the world to have been conducted on these types of products.
Three models of electronic cigarette are on display, with a fourth model expected to be launched in Malta at the end of next month. There are 16 flavours, produced by a pharmaceutical company, Life, in Italy, sold in 20 ml bottles, each completely certified, approved and registered with the Ministry of Health in Italy. These come in three different 'grades' of nicotine intensity – high, medium and zero.
The Malta outlet stocks all accessories and spare parts. There is a six-month guarantee on the battery and a one-year guarantee on the entire kit. An unlimited after sales service is offered in all Ovale outlets around the world.
The standard Ovale electronic cigarette is the eGo-C™, with a slightly longer lasting battery. Then there is the compact and elegant Elips C Series and the emini™, which looks like a cigarette and comes with its own case which automatically recharges the battery but has a slightly smaller tank.
Ovale's products are targeted mainly at the 30 to 45 age group. Opening hours of the Ovale Malta outlet are from 10 a.m. to 10 p.m. from Monday to Sunday. For more information telephone 9994 8678 or e-mail [email protected].