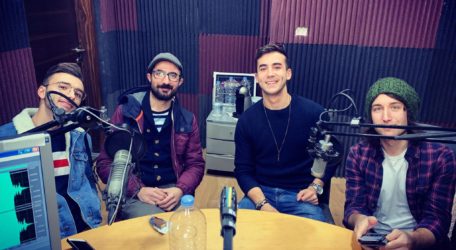 Red Electrick are back with their first release for 2019. 'New Day' is the third single release with Joe Roscoe as frontman. The track was released on New Year's Day and has been received extremely well as were the previous 2 singles 'Right Here' and 'Gorgeous' and they couldn't be happier. 
The song is written about a situation which many people can relate to – giving yourself a fresh start. They decided to release it on New Year's Day because many people use this day as a "refresh" button – The song was inspired by one of Joe's closest friends who needed to "wake up", slap himself in the face, and give himself a fresh start because he was going down a bad spiral with depression. 
2019 is set to be yet another busy year for the REK boys . Lead guitarist Peter Borg says '' we are over the moon and excited for another year of making music, producing concerts and pushing the boundaries with innovative projects we always try to come up with. We try our best to never fall into a comfort zone, create more projects, entertain each crowd in front of us and most importantly – ENJOY it in the process.'' 
With 3 albums already to their name, Red Electrick are currently working on their 4th album which is set to be released later this year.