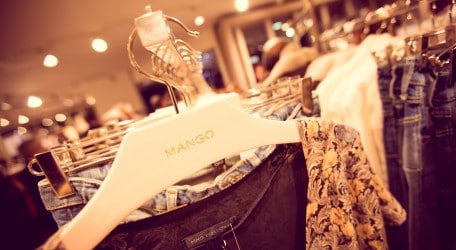 Mango launched its third fashion outlet in Main Street Paola at the end of November. Stretching over 340 sqm, this new Mango store features the entire ladies collections for fashion wear and accessories.
During the launch, the Spanish Ambassador H.E. Felipe de la Morena Casado, expressed his pleasure to be in the presence of a Group which has strong connections with Spain, and which is the official Malta franchisee of Mango and a number of other Spanish international fashion brands.  Following the symbolic unveiling of the plaque by H.E. the Ambassador of Spain, Big Bon Group owners Mario and Bernard Gauci presented a donation to Fr. Martin Micallef, director of Dar tal-Providenza.
Mango, established in Barcelona, first expanded outside of Spain and Portugal to Malta in 1994.  The brand in Malta has grown stronger after the success of its first store in Valletta and soon after, a second one in Sliema. Today, in addition to the ladies collections, the store at The Point includes the recently launched Mango Kids collection.
"It has always been our goal to increase the presence and availability of stylish fashion brands such as Mango for the Maltese community. With this latest addition to our chain of retail outlets we believe that this goal is surely becoming a reality. We are confident that the locals in the South and South East regions will be proud to say that they will be hosting the island's newest Mango store that displays the same image used within the most recent of Mango international's flagship retail outlets.", said Mario Camilleri, CEO of Big Bon Group.
The event ended with a reception while a special promotion was made available for the numerous guests, stylists, models and customers present for the opening.
A special note of thanks was donned to Mar Jordana, Mango's official representative from Barcelona responsible for the project; as well as to Shirley Attard, who was Malta's first Mango employee and is now responsible for the Mango operation on the island.