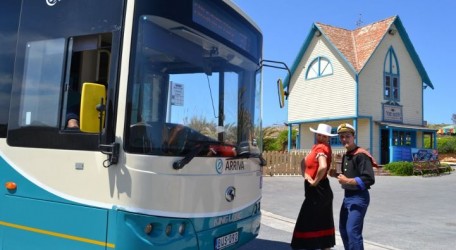 Now that the holiday season is nearing, Arriva has introduced a new direct service to Popeye Village and Anchor Bay to facilitate commuting to this picturesque and popular destination.
The new Route 237 was launched on Sunday 14th April 2013. It offers a daily direct service from Ghadira Bay every hour, all day between 0920hrs and 1720hrs, stopping commutors directly outside Popeye Village
This route forms part of the regular services and no extra charges will be incurred. Commuters do not need to purchase a new ticket, but need only utilise the regular daily or weekly bus ticket.
A spokesperson for Arriva said "The new Popeye Village service is another step forward in our continuous development programme aimed at generating brand new ways to serve our customers".