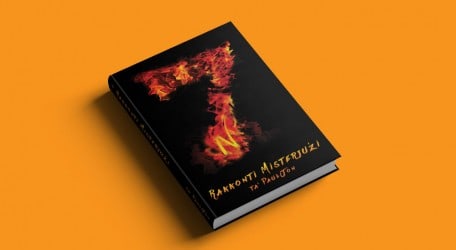 The well-known spiritual consultant PaulJon has launched a second book under a new title and cover after the first version was almost sold out. This book is PaulJon's second in his series of  publications.
The most important number for PaulJon is the Seven (7), and in this publication he has written about the most famous Seven (7) narratives, and has delved into the individual stories respectively.
These narratives are well- described in this publication with the permission of the individuals where it narrates the paranormal activity they experienced and the help they received by PaulJon and his spiritual guidance.
In this publication, PaulJon goes into detail of the horoscope signs which makes it unique from others.
The launch took place at Palazzo Castelletti in Rabat which was one of the main sponsors to make this publication a huge success, followed by the other six (6) sponsors which were: Angels&Crystals Beauty and Wellness Salon by Graziella; SEANCINI – Where Ides are Endless; Motors Inc; Fairdeal; Mr. Aaron Ancilleri – Sports Massage Therapist; Blacks & Blondes unisex Salon; and last but not least Palazzo Castelletti.