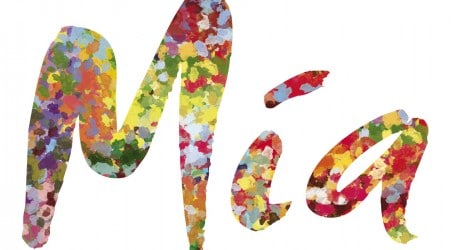 Top executives from Freixenet in Spain were in Malta for the launch of the new global still wine brand, Mía, in association with their local representatives, Paul Bonnici & Son, at Talbot & Bons, SkyParks Business Centre, Malta International Airport, on 2 September.
Gloria Collell, Wine Manager, was accompanied by Gonzalo López de Ceballos, Export Manager, for the launch in which she met local restaurateurs and clients of Paul Bonnici & Son. Ms Collell, a qualified oenologist who comes from a family of winemakers, explained that Mía is targeted at younger drinkers.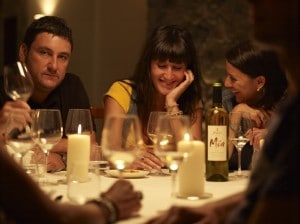 "There is a worldwide trend towards a lighter, fruity and slightly sweeter type of wine, which appeals to young people," she noted. As a result, not only is the wine itself young and fruity, even the way it is presented, in a stemless glass, is intended to break down the barriers associated with wine drinking.
"The glass is informal and also helps the wine to develop better," she said. "We launched Mía wines a year ago and so far the response has been very good. Mía is now available in 24 markets around the world and our top performers include Germany,Finland and the UK."
Ms Collell described Mía white as a blend of three grape varieties from the Penedes in Spain, her home region, Macabeo, Xarello and Parellada, with a touch of Moscatel. Bright, straw yellow in colour, the wine has an aroma of apples, pears and bananas, with a whiff of white flowers and orange blossom.
It is refreshing, fruity and light to taste, with a hint of honey. The Mía 2011 white is ideal on its own or with Machego cheese, salads, chicken, blue cheese, paté and terrines.
The Mía red is made of 100% Tempranillo grapes, a classic Spanish grape variety. "I wanted the purity of the grape to shine through," she said. "The wine is not matured in oak barrels, yet the colour is deep ruby red with a slightly violet, blue touch typical of a young Tempranillo."
There is a real earthiness on the nose, with hints of plums, violets and even orange. The taste is rich and fruity, with hints of plum and red berries. It is a little spicy, too, with a taste that lingers in the mouth. It can be drunk with white meat, beef, lamb, pasta and vegetables.
Ms Collell recommends you also chill it slightly, if you prefer.