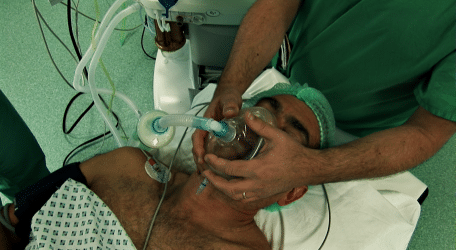 Malta has a recorded history of nearly 700 years of hospitals. In fact the hallmark of a truly civilised society is one which cares with dignity for the sick. Mater Dei Hospital is the latest phase in our proud history of 700  years of medicine. Mater Dei Hospital is all about the new.
This series of six programmes is an independent production by A&AB PRODUCTIONS and will follow their highly successful Saharan series that has now been broadcast worldwide.
Producers Adam & Andrew Bonello said  " The series took us almost a year to complete. We wanted to show the place precisely as it is – and the management  allowed us total free access. There is so much that goes on behind the scenes of a hospital that doesn't meet the eye, and that is exactly what we bring to the viewers. What we did find  however is  that Mater Dei has set new standards for excellence in health care. It is thanks to the sterling work carried out by ALL of the dedicated personnel at Mater Dei Hospital that it continues to saves lives, second by second, 24 hours a day, 365 days a year."
The MATER DEI SERIES  will be launched on TVM on Monday 7 January at 10.40pm with a repeat on Saturday at 5.15pm and also on TVM2 on Thursday at 6.30pm.