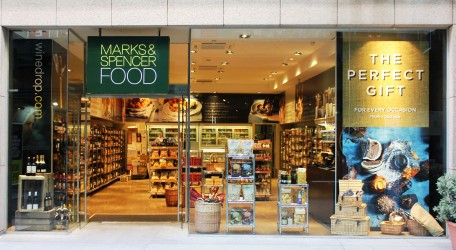 There is a fresh new look and upgraded boutique feel to the Marks & Spencer outlet at Bay Street, St Julian's, which ensures the store achieves the Brand's International standards.
Not only does the refurbishment feature new flooring, interior design and lighting, it also has a new improved store layout that creates more space and makes it is easier to shop.
The constantly expanding product range features favourites from the Marks & Spencer UK food and wine catalogue, including an extensive range of exclusive wines made only for M&S, many of which are award winning. The range also includes groceries, with bakery and frozen products, savouries, biscuits, confectionery, toiletries and chilled beverages and juices.
In addition to stocking their Easter range , speciality products include Greek wines, a bigger choice of gluten-free products, hosiery and home wear.
A spokesperson for M&S commented: "We have been at Bay Street since it opened in 2000 and this is the second time the outlet has been refurbished. All our confectionery is free from artificial colours and flavourings. Marks & Spencer products are in constant demand thanks to the ease of parking at Bay Street and our long opening hours from 10 a.m. to 10 p.m. from Monday to Sunday.
For more information on the Marks & Spencer product range and to order online visit www.winedrop.com  and for the latest on the Bay Street store phone 2138 0600, 23720401 or visit the Bay Street's Facebook page, www.facebook.com/baystreetmalta.