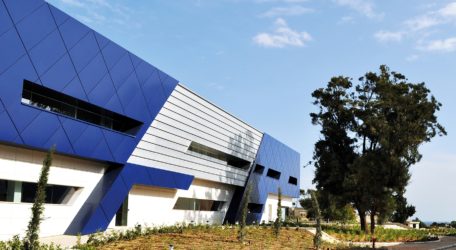 €6,000 in business support services available to best social innovation ideas
8 April 2019. The Malta Innovation Hub, which forms part of the Malta Life Sciences Park (MLSP), has launched 'Profit with Purpose'. This initiative will identify two outstanding social innovation ideas to which the hub will then provide €6,000 worth of support services. This will include hot desk access as well as business development consultancy expertise.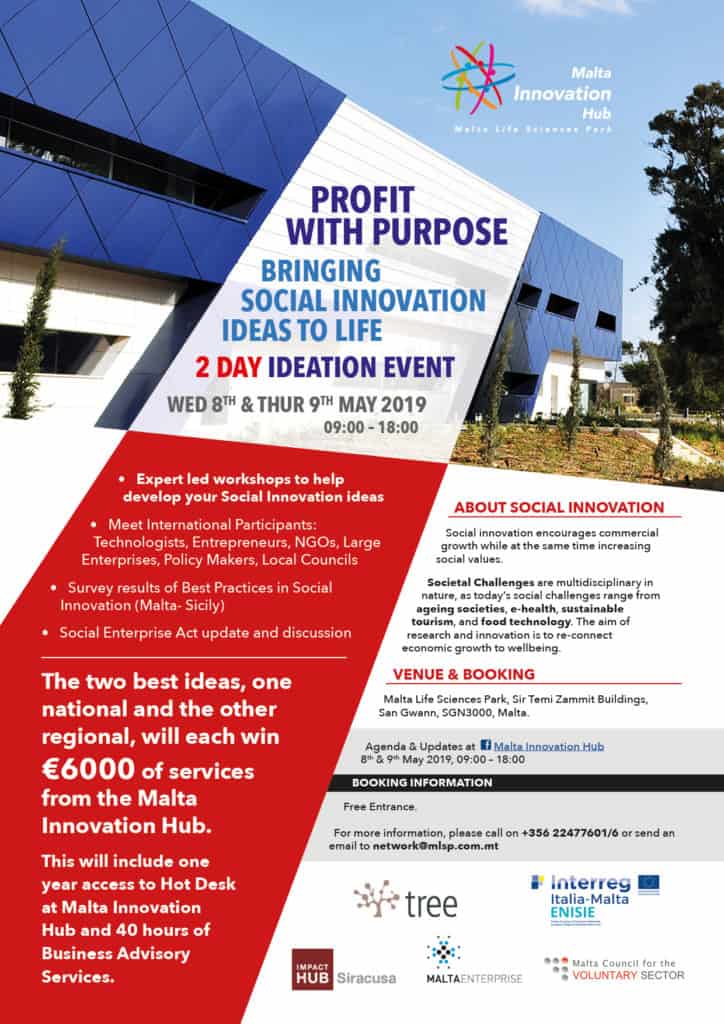 The search for the two social innovation ideas will begin at a two-day ideation event which will take place at MLSP on 8 and 9 May 2019. This event is open to any individual or organisation with a social innovation idea, particularly in, but not limited to, the areas of e-health, sustainable tourism and food technology. Participants will have the opportunity to discuss their idea with industry, corporate social responsibility and business development experts, and to then present their idea to the judging panel which will decide on the two ideas that will receive support.
'Profit With Purpose' is being organised together with the Malta Council for the Voluntary Sector and also Impact HUB Siracusa and Tree. The four organisations are part of project ENISIE – Enabling Network-based Innovation through Services and Institutional Engagement Project Code: C1-2.1-80, a project which was created to enable innovation through services and institutional engagement between Sicily and Malta. ENISIE is supported by the European Union's Program INTERREG V-A Italia Malta 2014-2020 which provides funds for intra-regional projects. In view of this collaboration, one of the ideas selected for support during the ideation event in May, will be required to have a Malta – Sicily element to it.
Ing. Joseph Sammut, Chairman of the Malta Life Sciences Park, said, "Social Innovation is a relatively new concept but one which we believe is set for rapid growth as socially conscious entrepreneurs increasingly look to tackle societal and climate challenges through innovative business ideas. 'Profit with Purpose' will hopefully not only kick start the successful development of two social innovation enterprises but provide all our participants with valuable insight and connections to help take more ideas forward."
Participation in Profit with Purpose is free but places are limited. More information can be obtained by sending an email to HYPERLINK "mailto:[email protected]" [email protected] or by calling +356 2247 7601.