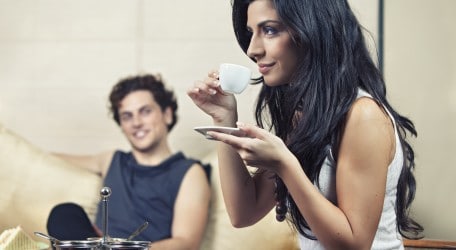 Photo by Kurt Paris
NEW LE MERIDIEN STUDY REVEALS MORE PEOPLE CHOOSE COFFEE OVER SEX FOR THEIR MORNING BUZZ
A study conducted by Le Méridien Brand also finds out that global travellers would rather wave goodbye to sex, alcohol or social media for one year than giving up on coffee. Le Méridien Brand adds to the buzz by adding more than 100 master baristas at Le Méridien hotels around the world, as part of the initiative to meet the growing coffee culture demand.  To celebrate the concept, Le Méridien St Julians Hotel & Spa presents a great offer to all its customers this coming Sunday, on the occasion of the International Coffee Day: buy your favourite two coffees for the price of one!
Le Méridien Hotels & Resorts Worldwide today revealed the results of a newly commissioned survey on global coffee and travel habits as the Paris-born brand begins to roll-out Master Baristas at its hotels and resorts worldwide by the end of the year. The survey found that coffee surpasses sex as the ideal wake-up call according to more than half (53%) of the global respondents. The study also established that coffee drinkers are addicted to this morning ritual as 54% of respondents make their morning brew right at home and an overwhelming 78% would rather give up alcohol, social media or sex with their spouse for a year rather than forfeit coffee – proving that a bean buzz remains the ultimate high.
The new global study of coffee drinkers and frequent travelers in six countries – from India to the US, China to UAE, among other key markets – uncovers how today's "mega-travelers" get their caffeine fix. While travel usually provides a break from the daily routine, the survey shows that coffee remains an on-the-go necessity as, on average, people drink more coffee when they are away from home. Coffee traditions and flavors from around the world are so distinct that a majority of seasoned jetsetters (53%) claim to have experienced nostalgia for a destination due to the cup of coffee they enjoyed while traveling.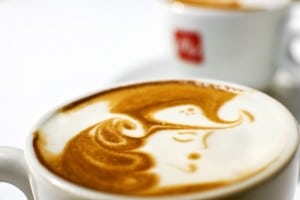 Spilling the beans: is coffee your fuel for the day?
A ubiquitous necessity and source of energy, the coffee we consume – and how much – can say a lot:
Surprisingly, Le Méridien brand's study found that most people (58%) prefer to drink coffee to relax, while 55% also drink it primarily for the taste.
A majority of respondents (51%) feel they could go longer without sex than without coffee.
Of all the effects felt from lack of coffee, approximately one-fourth (28%) feel less creative, 22% cannot get out of bed, and 16% say that they are not able to talk to other people without it.
The vast majority of people need a caffeinated kick during long meetings (81%), while only 56% would request water.
Something's brewing among global travelers
When traveling the world, coffee drinkers may experiment with local flavors, but their addiction never wavers. Key findings include:
73% of respondents would give up television and internet in a hotel for the perfect cup of coffee.
The majority of respondents (63%) would give up alcohol over coffee while staying at a hotel.
Travelers also experience an emotional response to coffee, given that 58% of respondents say they generally miss the coffee experience they had while traveling. 
Coffee talk: cups create conversations
With speed of information, convenience and connectivity leading the charge in today's society, it is no wonder that coffee and social media are closely intertwined:
The global study found that a majority of respondents (64%) access social media while having coffee and traveling, all at the same time.
While drinking coffee on the road, people like to stay connected through various channels as most respondents (72%) will either check their social media accounts or read a newspaper/magazine.
More than half (53%) said that if they were going to post a beverage on their social media accounts while traveling, it would be coffee.
Le Méridien calls for baristas
To meet the growing demands of coffee lovers worldwide, Le Méridien brand recently launched a new Master Barista initiative that will by end of year introduce a dedicated coffee expert to every hotel globally. Derived from the Italian word for 'bartender,' Le Méridien Master Barista will boast a technical skillset required beyond making basic coffee drinks and undergo an intensive training program, designed by Le Méridien and its global coffee partner illy. Le Méridien Master Baristas will lead coffee-related initiatives and standards at each hotel as well as serve as lead coffee cultural ambassador, maintaining knowledge of current coffee trends while raising the local community's awareness of coffee. According to the survey, two-fifths of travelers also prefer to get their coffee in the hotel lobby rather than make it in-room, making Le Méridien Hub® — a reinterpretation of the traditional lobby into a coffeehouse environment that stimulates dialogue and exchange — an even more integral gathering place for guests looking to caffeinate and converse.
Sunday is International Coffee Day
This coming Sunday 29th of September is International Coffee Day, which is the perfect opportunity for Le Méridien St Julians Hotel & Spa in Balluta Bay to mark the announcement of their mother company. KuDéTa Lounge & Bar, establishing itself into a hub that gathers travelers, locals and creative minds alike, is the extension of the hotel lobby on the 3rd level of the premises. Throughout the day on Sunday, the lounge will extend your two favourite coffees for the price of one. Partnered up with illy coffee as a supplier, the hotel promises a real treat for coffee lovers on the island.
"We have been developing the coffee culture within our hotel for years now", explains Franco Vella, General Manager at Le Méridien St Julians Hotel & Spa. "The support and ongoing original initiatives launched by our Brand and articulated around coffee really makes sense to us. The quality of the coffee that one can consistently find in a Le Méridien Hotel is definitely an aspect of our hospitality services that distinguish us from competition. We can't wait to welcome all coffee lovers at KuDéTa Lounge & Bar on Sunday! On a personal note, I am certainly looking forward to sharing my favourite – and most essential – ritual of the day with our customers".