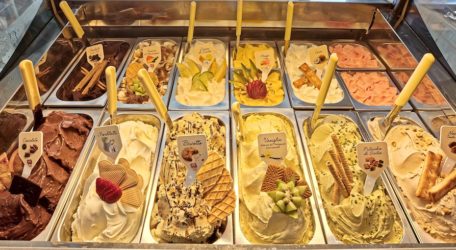 Based in Parma, a group of experts at Antica Gelateria del Corso are constantly searching for new products. Striving for excellence over the years, the close collaboration between confectionery artisans and marketing specialists constitutes the key to this top brand's success first in Italy, and subsequently in other countries including Malta.
One of the experts spearheading Antica Gelateria's search for excellence in the ice-cream sector is Alfonso Poldi Allay Patarino, dean of the company's academy. He has been invited to Malta by Nectar Ltd, importers of Antica Gelateria's range of ice cream products, to deliver a day-long fine ice cream savouring and presentation session for hotelliers, restaurateurs and bar tenders.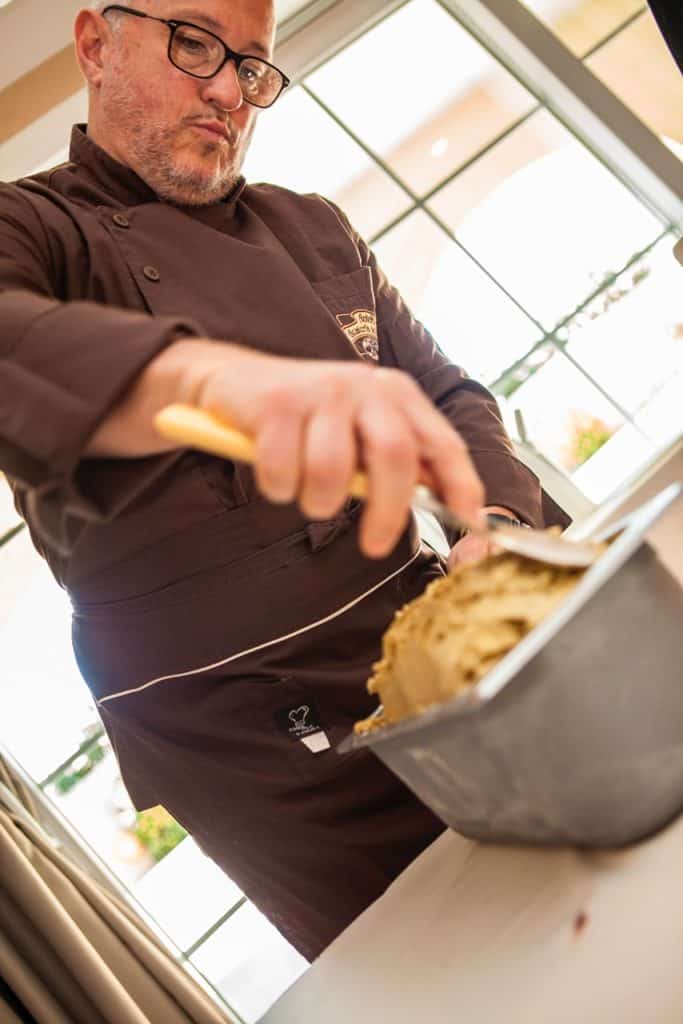 "Did you know that a combination of a very welcoming atmosphere in an outlet, a nicely organised ice cream of quality display, sales persons with a professional attitude is what entices customers to go for an ice cream, and this is irrispective of whether one is on the beach in summer or in a mountain resort in winter?" explained master gelatiere Alfonso.
He is very passionate about ice cream as Antica Gelateria combines yesterday's master craftmanship with today's innovations, knowledge and techniques. "Selling our products may seem mechanical but, in reality, it's not. Apart from the superior quality and richness in taste of these products, the presentation of the different ice creams – whether it is at an outlet, or in a cup or plate to be enjoyed at table in a restaurant or at home – has to have immediate eye appeal."
During the savouring session Alfonso emphasised on the importance of this aspect. He presented participants with various types of ice-creams while explaining certain practical rules and pearls of expertise on their preparation in cones, cups, glasses and plates to create their own ice cream menu using their flair so that they respond in style to customers' tastes.
"Antica Gelateria del Corso interprets the best tradition of Italian ice cream by combining experience and innovation in a unique and refined style. Using simple, easy-to-make decorations, participants learned how they can present at their customers' table refined and exclusive ice cream desserts to remember," said Nectar's chief commercial officer, Carlos Abela. "The Academy of Ice Cream of Antica Gelateria was established in 1999 as a real university of professionals for professionals. Today, Maltese hoteliers, restaurateurs and bartenders have benefited from the Academy's expertise and experience as delivered by master gelatiere Alfonso Poldi Allay Patarino. He explained how to create a vast array of mouthwatering recipes while matching innovation with some fantastic ice cream creations."
Antica Gelateria del Corso's range of ice creams is imported and distributed by Nectar Ltd, based in Ta' Qali. The company has over 27 years of experience in importing and distributing food products, confectionary items, delicatessen, snacks and beverages to supermarkets, catering establishments and confectionery shops in Malta and Gozo. More information can be obtained by contacting Nectar Ltd on tel: 2014 0000 or email: HYPERLINK "mailto:[email protected]" [email protected]