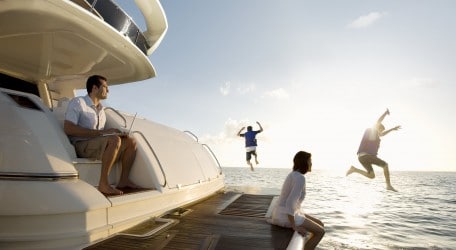 Loyalty reward points earned through the use of HSBC Premier's MasterCard may now be redeemed in favour of cash vouchers at the Hilton Malta Hotel and The Point Shopping Mall, in addition to the long-standing option of receiving Air Malta KMiles.
Cash  vouchers  for  The  Point  may  be used in all of the outlets located within  The  Point  Shopping  Mall,  Tigné, Sliema, while Hilton Malta cash vouchers  can  be  used as payment for hotel accommodation or in any of the following  Hilton  Malta  restaurants:  Oceana,  Bottega  del  Vino,  Blue Elephant, Gazebo and Merkanti Beach Club.
"In  addition  to the many benefits and privileges available to our Premier customers, this latest enhancement to the Premier MasterCard loyalty scheme allows  our  customers  to  choose  their  own  reward  from  Malta's  most prestigious establishments," said HSBC Malta's Head of Premier Proposition, Speranza Catania.
To  redeem  loyalty  points,  HSBC  Premier  customers may simply call HSBC Premier  Direct on 2148 9100 to choose between Air Malta KMiles credited to a  Flypass  account,  or  Hilton or The Point cash voucher. Loyalty reward points for Hilton or The Point cash vouchers are sent directly to the customer by registered mail and redeemable at the rate of one €25 voucher for every 5,000 points earned.
HSBC  Premier  pushes  the  boundaries  of  traditional banking services by offering   customers   access   to   exclusive   banking   and   investment opportunities,  including  the personalised services and financial planning expertise  required  to make the most of one's wealth, from anywhere in the world.
Upon joining HSBC Premier, customers are assigned a Relationship Manager to provide  a highly personalised reference point for all banking requirements as well as expert guidance to build, manage and protect one's wealth.
For  more  information  about  Premier,  visit  the HSBC Premier website at www.hsbc.com.mt/premier,  call  Premier  on 2148 9100, or visit the Premier Centres  in  Swieqi  and  Valletta, as well as any HSBC branch in Malta and Gozo.