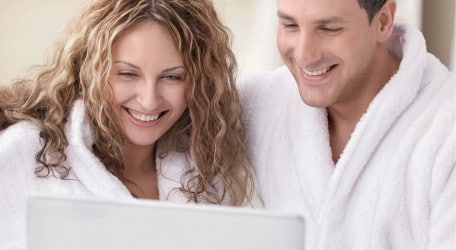 HSBC Malta customers can benefit from a range of offers when applying for HSBC products and services online at www.hsbc.com.mt, providing the quickest, most convenient, and environmentally friendly way of banking.
The online offers apply to a wide selection of HSBC products and services including 25% discount on normal Home Loan processing fees, 25% discount on normal Maxicredit Loan processing fees, and no processing fees on Flexicredit loans and Flexicredit overdraft. Moreover the offers available via HSBC Malta's website also include two months fee-free when applying for HSBC Advance, a fee-free Classic credit card for the first year, as well as 25% discount on our brokerage rates when applying to buy or sell stocks and shares.
In addition, customers can also apply for other online products and services which include the request for an additional credit card, change in credit card limit and existing overdraft limit, opening savings, current and online banking accounts for new HSBC customers, and request for appointment with HSBC specialists. Further online services can be obtained online such as Quikcash debit card, Personal Protector Plan quote, Yes 4 Students account, PhoneBanking, and Personal Internet Banking service.
"Time is the greatest resource these days. This is why customers show a strong preference for our online banking services providing uninterrupted access and the highest levels of security, from the comfort of one's home or office," said HSBC's Paul Steel, Head of Retail Banking & Wealth Management "Our online banking offers aim to promote the use of online applications so that more of our customers begin to reap the benefits and savings of HSBC's e-banking applications."
"HSBC's PhoneBanking, and Personal Internet Banking services, together with the enhanced functionality of our next-generation ATMs, are revolutionising the way our clients carry out their daily banking requirements. HSBC automated and electronic services encompass an extensive selection of banking solutions, ranging from simpler financial transactions to highly specialised business operations carried out on a global level," said Paul Steel.
More details are available on the 'Express Banking' sections of HSBC Malta's website, by visiting www.hsbc.com.mt/applyonline, by calling HSBC's Customer Service on 2380 2380, or by visiting any HSBC branch in Malta and Gozo.